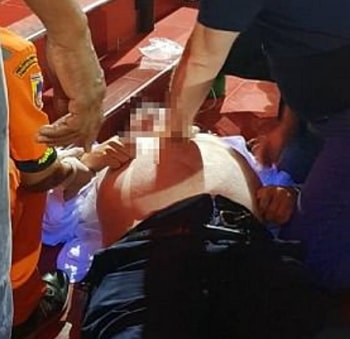 A British Holiday marker has died of extreme masturbation in Thailand.
The unidentified man said to be about 60 years of age was catching mad fun last night at a Thai strip club in Bangkok when  he suddenly slumped and died.
According to rescuers, the elderly tourist was enjoying himself as naked women performed on stage at the strip club located in Sow cowboy district of Bangkok when he suddenly slumped.
A witness said the man was masturbating with a sex toy that looks like a police baton before he died of heart attack.
After all efforts to bring him back to life failed, his corpse was transferred to the mortuary.
British Embassy in Bangkok has been contacted.