Crime News
Death Toll Of ISWAP Islamic Terrorists Attack Rises To 36 In Borno Farming Community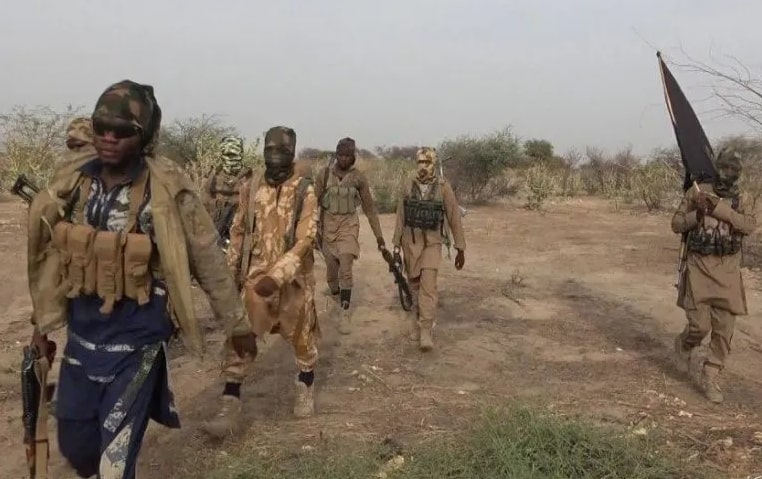 Death Toll Of ISWAP Islamic Terrorists Attack Rises To 36 In Borno Farming Community
The death toll in the recent attack by Islamic State of West Africa Province (ISWAP) militants on fishermen in Borno State has continued to rise, with new figures indicating that 36 persons lost their lives in the unfortunate incident. Reports from earlier in the week had initially suggested that 26 persons died after the terrorists attacked fishermen on the field at Makdolo, which is located at the border between Gamborun and Dikwa on March 8, 2023.
However, the latest figures indicate that the number of casualties has risen. Counter-insurgency expert Zagazola Makama disclosed that more deaths were recorded in the early hours of Thursday, and some of the victims were buried on the same day.
This is not the first time that terrorists have targeted farmers, herders, and loggers in the region. They accuse them of spying and passing information to the Nigerian military, and they have also been raiding herding communities and stealing cattle, which is a valuable commodity in the area, to fund their operations. In 2020, the insurgents invaded a rice plantation in Zabarmari, a community in the Jere Local Government Area, killing at least 43 farmers. The group has continued to carry out attacks, with Boko Haram and its offshoot, Islamic State West Africa Province, becoming more ferocious in recent times.
The rising number of deaths in these attacks has caused widespread concern among residents and the authorities in the region. It is becoming increasingly evident that the situation in Borno State is dire, and urgent measures need to be taken to put an end to the insurgency. The government needs to do more to protect the people and ensure their safety. The security agencies also need to step up their efforts to apprehend the terrorists and bring them to justice. It is only when these measures are taken that residents of the region can begin to have some hope for a better and safer future.
The loss of lives in the recent attack is a tragedy, and our hearts go out to the families and loved ones of the victims. It is hoped that the government and security agencies will act decisively to put an end to the insurgency and prevent further loss of lives.
The people of Borno State deserve to live in peace and security, and it is the responsibility of the government to ensure that this is the case. The attacks by terrorists must stop, and those responsible must be brought to justice. The people of the region need to know that their lives matter, and that the government is committed to protecting them.