Hot Gists
Chika Ike Announced She Has Divorced Her Husband Tony Eberiri
July 28, 2013 – Chika Ike Announced She Has Divorced Her Husband Tony Eberiri
Talented Nigerian actress Chika Ike has finalized her divorce case.
The actress told her fans via a quick Facebook update on Sunday the 28th of July 2013 that she has officially divorced her hubby, Mr Tony Eberiri.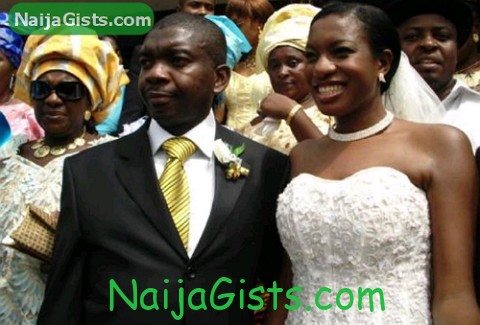 Chika Ike's wedding picture taken back in 2006.
The now ex-lovers who married in 2006 separated in 2010. The actress started the divorce sometimes last year.
Read what Chika told her fans few hours ago;
"Hi Fabs! Thank you all for your love and support over the years…. It's been an emotional journey and I want to officially announce to you guys that the court has granted me a divorce…. I am now officially divorced. Thanks."
As controversial as her divorce case seems, the actress is very excited to have gotten the grant (free at last).
Let the dating game begin all over again.