Hot Gists
Sad Congolese Bride Abandons Rich Husband Days After Wedding [PHOTOS]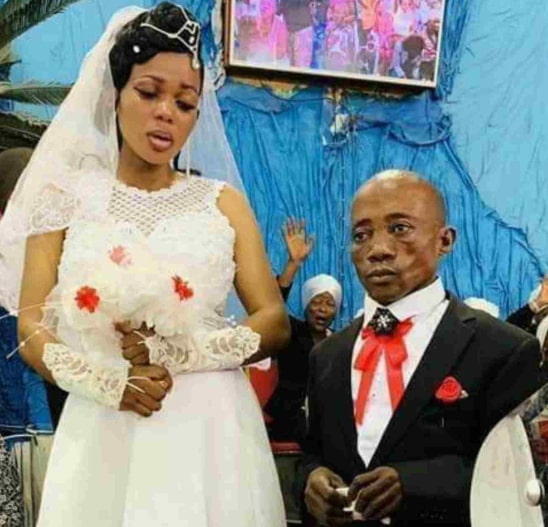 A Congolese business man has been left heartbroken after his pretty wife fled her matrimonial home just 7 days after their wedding.
According to Congo based OAP Bob Ebuka, the unhappy bride who generated tension with her unfriendly gesture on her wedding day eventually fled with an unspecified amount of money belonging to her husband shortly after their honeymoon.
Many who supported the runaway bride blamed the heartbroken man for forcing the lady to marry him.
The wealthy man has filed a missing person case with the police.
See full photo of the couple on their wedding day below
This must be the handiwork of 'wicked' matchmaker… LOL..