Nollywood History 101: How The Nigerian Movie Industry Got Its Name
Meet Norimitsu Onishi, Japanese Canadian New York Times Columnist Who Gave Nollywood Its Name In 2002
Before 2002, Nollywood movie makers were clueless as to what to name the movie industry until when top writer, Japanese Canadian Columnist Norimitsu Onishi wrote an article about the Nigerian movie industry.
The article titled 'Step Aside, L.A. and Bombay, for Nollywood', gave birth to the name today.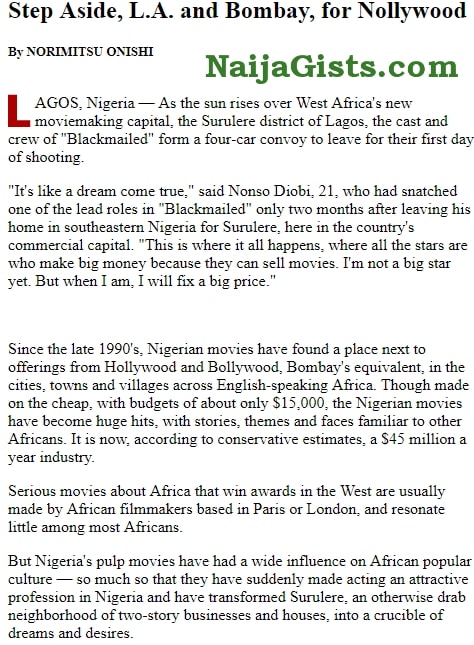 Clarifying the origin of the name, Onishi wrote that:
"I've received occasional queries over the years from the growing cohort of academics doing research on Nollywood: "Was I the one who had coined 'Nollywood'?" I'd reply that a copy editor had written the headline, but, yeah, sure, "Nollywood" appeared for the first time with my article."
Although many filmmakers were, in the early days, hesitant to adopt the name, it has over time gained wide acceptance as the title of Nigeria's movie industry.