Hot Gists
Dana Air Crash: The Consequence Of FG Failure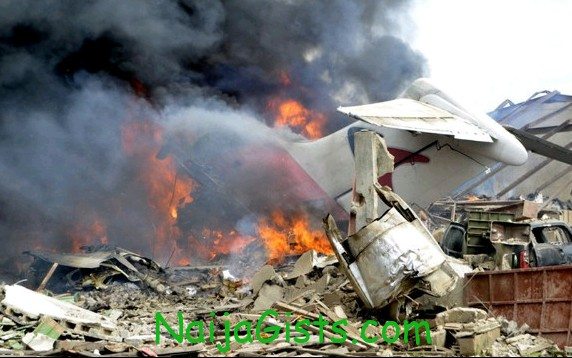 June 13, 2012 –Dana Air Crash: The Consequence Of FG Failure
A lawmaker representing Eti-Osa Constituency 2 at the Lagos State House of Assembly, Gbolahan Yishawu,  has explained that the recent air crash involving a Dana aircraft in Iju-Ishaga area of the state as the direct consequence of the failure of the Federal Government to put things right.
Yishawu, who described the incident as a disaster, stated that the occurrence was another reminder that the failure of governance at the federal level is the expensive price Nigerians are being forced to pay in the hands of the Peoples Democratic Party (PDP) led administration.
The lawmaker, who said Nigerians were still left perplexed over the issue, added: "It is tragic that instead of the government engaging in proactive policies that will improve the lives of the people, it is often reacting.
"It has taken a needless loss of innocent lives for the government to embark on the audit of all airlines when the inadequacies in the aviation sector are well-documented with the shabby service on offer by many of the airlines."
The lawmaker who spoke with House of Assembly correspondents on the issue, urged the Federal Government not to be satisfied with just investigating the accident which it is currently carrying out, but to ensure that it judiciously takes actions that would favour those who lost their lives in the crash since many of them were breadwinners of their families before their death.
According to him, "we need to have from the government a clear policy on conditions for licensing airlines and a robust monitoring and regulatory mechanism that will ensure compliance.
"There is also a need for a review of the policy on VIP movement that often prevents aircraft from landing on time, with airspace closed on account of VIP movement, even though it has not been confirmed that this contributed to the crash."