Entertainment News
Life Is Good In Davido's Kingdom As Baby Mamas Unite For Sister's Baby Shower In Atlanta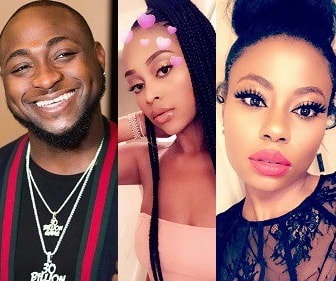 Sophia and Amanda, the baby mamas of Naija superstar, David Adeleke have once again come together for a common purpose.
The duo reunited in Atlanta last week for the sake of their kids with the singer.
They were sworn enemies who had called each other unprintable names on the social media.
But the two rivals were forced to see eye to eye at the baby shower party of Davido sister.
They once ganged up against Davido's reigning Queen, Chioma Avril Rowland on the social media.