Columns
Didier Drogba, Adedeji Aderogba Is A Nigerian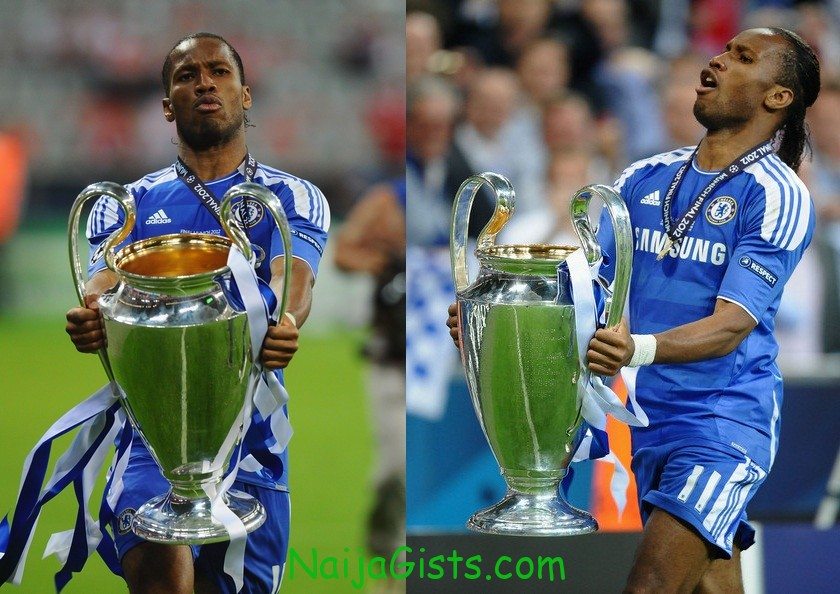 May 21st, 2012 – Didier Drogba , Adedeji Aderogba Is A Nigerian
Believe it or not, most world's best footballer / soccer star hail from Nigeria. naijagists.com
Popular Chelsea Football Club Striker, Didier Drogba has been reported to have hailed from a popular Aderogba family in Ogbomosho in Oyo state, Nigeria.
Based on one of the comments read on his spectacular performance during the finals of Champions League competition on Saturday, a commentator said; "Adedeji Aderogba (Now Didier Drogba) is from the Aderogba family house in Ogbomosho.
Didier Drogba relocated to Abidjan several years ago.
It is a common knowledge that many Nigerians from Ogbomosho, in Oyo State, and Ejigbo in Osun State live in Abidjan and Togo.
One of such cases is that of Tottenham FC of London striker, Emmanuel 'Seyi Adebayor whose real names is Emmanuel Oluseyi Adebayo but took up Togolese citizenship when he could not get a chance to play in Nigeria's U-17 squad.
Is it a crime to forgo your citizenship for fame ? Please let's discuss