Nollywood
List Of Divorced Nollywood Stars: Nigerian Actors & Actresses Who Have Divorced Their Spouses
Nollywood Celebrity Divorces: 10 Nigerian Actors Who Divorced Their Spouses Over Irreconcilable Differences
People often wonder why it seems that celebrities especially those in Nollywood have very unstable marriages. Of course we all know and agree to the fact that some have stood the test of time, however, the majority of them seem to be acting out movie scripts in their own real lives.
Some have argued it is due to their lifestyles, others say marrying a fellow celebrity is always a bad idea while others claim they do not give adequate time and attention to their families as much as they give their careers.
Whichever the case is, we are not here to argue nor defend why Nollywood stars are mostly divorced but to present them to you. We must also note that divorces happen everyday. Theirs only generate buzz because they are popular.
We therefore give you A-list Nollywood stars (male and female) whose marriages have gone down the drain:
Fathia Balogun: This beautiful and versatile actress had one of the most publicized divorces in Nollywood probably because her husband, Saheed Balogun was also a star.
The couple went their separate ways in 2006 with Saheed accusing the actress of cheating. The marriage produced two children although she already had a daughter from a previous affair. The soft spoken actress is fully back to her career and does not seem to be in a hurry to remarry.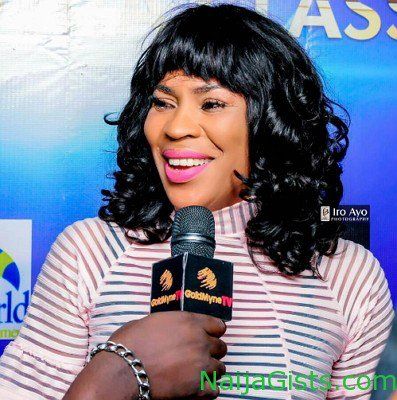 Ini Edo: This beautiful Ibom lady got married to Philip Ehiagwina in 2008. By 2014, the marriage was over. It started from rumours and accusations to counter accusations from the actress on account of her husband's infidelity.
According to sources, the last straw that broke the camel's back was when Ini bought a house and Philip insisted she includes his own name as co-owner of the house. When she refused, he left the house for Ghana to live in the house of a lady friend.
It was also said that not even appeals from Philip's own father could save the marriage. She has since moved on with her life and does not seem keen on marriage again.
Tonto Dikeh: We all know how loud and controversial this actress is so it was therefore no news when her divorce generated the publicity it did from the gossip-loving fans on social media.
They met in the Escape Night club in Lagos and six months later, she was pregnant. The marriage took place at Tonto's hometown, Rumukani, Rumukwuta in Rivers state on August 29,2015.
Soon after the birth of their son Andre, cracks began to appear in the wall of their marriage. The actress accused Kunle of being a spoilt brat whom she had to wait on, hands and feet. Her husband's own accusations were that she was always flying into a rage, destroying property, excessive drinking and smoking.
The messy 17 month old marriage was officially dissolved when Kunle, in the company of his uncle had the bride price returned to him by Tonto's father. The actress now lives alone with her son and is comfortably joggling the role of both parents.
Chika Ike: The delectable actress was married to Tony Ebieri from 2006 to 2013. Their marriage was annulled by an Abuja High Court. According to the actress, there where a lot of issues in her marriage ranging from age difference to abuse.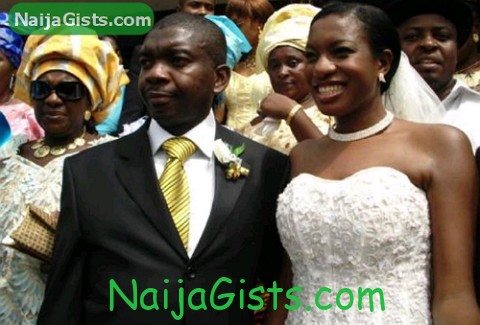 She claimed he was very violent and made her loose her first pregnancy. Her husband said they were all lies and that she was only cooking things up to garner support. Well, well, well, the marriage which produced no child has ended and China has returned fully to her career.
Kenneth Okonkwo: Popularly known as 'Andy' from the pioneer movie 'Living in Bondage' the actor is an evangelist, politician and lawyer and has stayed true to his craft.
However, despite his 'born again' claims, his marriage to Ogechi Ezekiel, only daughter to the General Overseer of Christian Pentecostal Mission International crashed in 2002 after lasting for barely two ears, long enough to produce a son. He has since remarried.
Jeta Amata: This Nollywood actor and producer also has a failed marriage. His marriage to ex-beauty queen, Mbong started out sweet but turned sour after his domineering attitude bubbled to the surface. According to him, he stole her youth from her and did not let her pursue her dreams so he was releasing her to go find happiness somewhere else.
They both have a daughter and they parted amicably.
Kate Henshaw: Actress, politician and fitness expert, Kate has seen it all. Her marriage to Roderick James Nuttal, a Briton lasted for over a decade before it came crashing much to the consternation of her fans who thought the marriage was already firm.
According to reports, the divorce came without any bad blood. Inside rumours allege that there was infidelity from both ends. This was however dismissed as baseless. The couple have since moved out but still live close to each other. They have a daughter named Ella.
Monalisa Chinda: This pretty Rivers-born lady is one versatile actress. She did not seem eager on settling down until Segun Dejo-Richards came along. The two were briefly married and it produced a daughter named Tamara.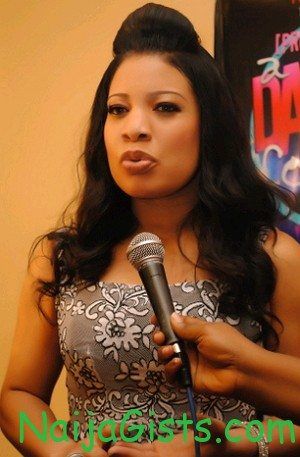 According to reports, Dejo-Richards had always been a wife beater which led to the break down of his first marriage. The actress was said to have endured untold battery and slavery in the name of marriage before calling it quits. Her family were in full support of her decision and saw her through the whole divorce proceedings. She has since remarried.
Fred Amata: Like his brother Jeta, this Amata brother also has a failed marriage. His union with the TV and radio host, Agatha was shaky and cracked from the word go. Before the divorce, the wife constantly accused Fred of violence and assault. Fred on his won part accused her of cheating on him. Their children are grown now and Fred's next attempts at romance have proved abortive.
Oge Okoye: Her marriage to Stanley Duru looked promising in the early stage until signs began to indicate an unease. It was gathered that he was with another actress Nkiru Sylvanus before Oge 'snatched' him away from her. She went ahead to get pregnant, have the child in Amsterdam and got married to him there.
Oge allegedly cheated on him shortly after. A deed he repayed also by cheating on her with an Amsterdam woman with whom he even had a child. He later got back with Oge and they had another child in 2011 before the marriage packed up in 2012. It was said that Oge quickly moved on to the next lover.
Others include Funke Akindele, Eucharia Anunobi, Laide Bakare, Shan George, Ayo Adesanya, Damilola Adegbite and many more.