Entertainment News
DJ Xgee Burial Photos: Lagos DJ Who Killed Himself After Wife Left Him Buried Amidst Tears
DJ Xgee Burial Photo: Lagos DJ Who Killed Himself After Wife Left Him Buried Amidst Tears
Lagos based DJ Xgee who took his own life on Wednesday over marriage crisis has been committed to mother earth.
Seun Omogaji who took sniper after his wife moved out of his home left a suicide note on Instagram hours before ending his life.
He was laid to rest by his friends yesterday.
According to some of his friends, in his life time, Seun Omogaji was a very friendly man who is always helping people with his resources.
Here is what his close pal, Godwin Tom wrote after his burial yesterday.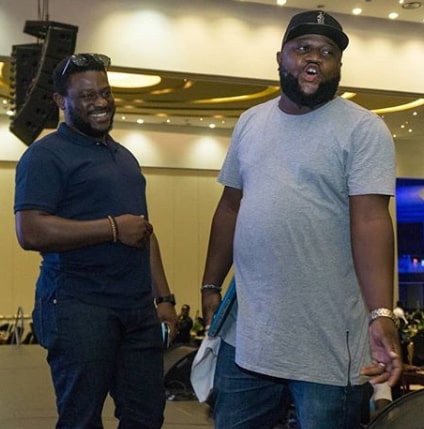 "But Seun you always spoke your mind na… Why didn't you say something? We were making plans… You for let me keep my word bro. I am so sorry I didn't see the pain you were going through beyond all the jokes and laughter and work. I have been crying all day thinking about the conversations we have been having over the last 3 weeks. Please rest in Peace bro!".
May God have mercy on his soul.