Entertainment News
Dolapo Badmus To AY: Stop Putting Your Newly Married Brother's Life In Danger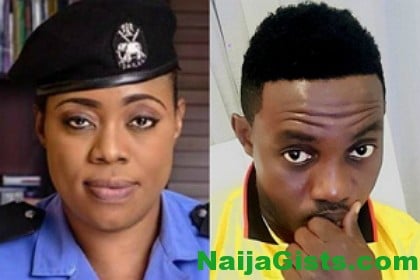 October 17, 2017 – Dolapo Badmus To AY: Stop Putting Your Newly Married Brother's Life In Danger
Lagos Police PRO Dolapo Badmus talked sense into popular comedian Ayo Makun who recently took to the social media to show off a huge stack of cash his brother, Yomi Casual made on his wedding day.
AY shared the video to tell fans that the money he made on his wedding day is little compared to what his brother and wife made over the weekend.
The silly show of wealth however backfired when madam Olopa cautioned him in a short Instagram post.
Here is what she wrote:
"Why should @aycomedian post this on social media, he's making his brother @yomicasual and his newly wedded wife susceptible to attack and also increase worries of the police. The reason People should avoid flaunting wealth on social media. Let's take caution please."
Celebrities ought to be security conscious when sharing information online.