Crime News
Cannabis Drug Dealers Kill 4 NDLEA Officers In Ifon, Ose Ondo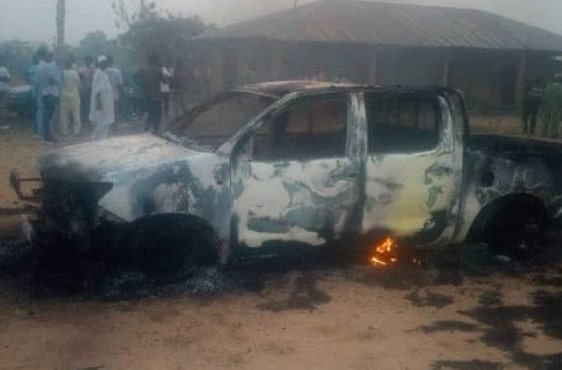 Cannabis Drug Dealers Kill 4 NDLEA Officers In Ifon, Ose Ondo State
Four NDLEA officials lost their lives on Sunday following an attack carried out by Cannabis drug dealers.
The deceased were killed at a checkpoint on Ikaro Road in Ifon town, Ose LGA of Ondo state.
According to investigation,  the gunmen struck around 6.30pm on Sunday; they came on a motorcycle and were armed with AK-47 rifles and shot dead the four NDLEA operatives at the checkpoint in the lfon Division.
"They also burnt the NDLEA Toyota Hilux van. The operatives were five in number at the checkpoint but only one of them managed to escape. After killing the officers, the gunmen also took their rifles away."