Crime News
Engineer Shot By Robbers In Ogun State Dies After Hospital Rejected Him Over Missing Police Report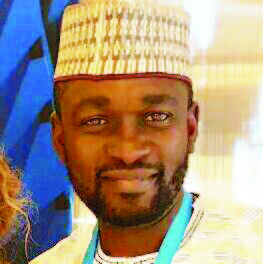 By Punch Metro
Tragedy struck on Madam Felicia Street, Orimerunmu, Ofada-Mokoloki, in the Obafemi Owode Local Government Area of Ogun State, after a senior engineer with an Information and Communications Technology company, Adebayo Akinwunmi, was shot dead by suspected robbers.
We learnt that the victim was killed around 1am on Sunday, May 13, when the four-man gang attacked the community.
An eyewitness, who did not want to be identified for security reasons, said the men scaled the fence into the engineer's house.
He said, "They were four in number and did not wear any mask. The man's wife was sleeping when they shouted through the window that the family should open the door. They showed their guns and threatened to shoot.
"The man asked the wife to stay in the bedroom and assured the robbers that he would open the door. He was about to open the door when the men, who had become impatient, broke the door with their legs.
"As they were querying the man for being sluggish, the wife came out and started begging them.
"They asked the wife what they had and she gave them their ATM cards, phones and laptops.
"One of them just shot the engineer in the rib. Others queried the man for shooting him and they hurriedly left the apartment.
"They led the wife out and asked her to open the gate and find someone that would take the husband to a hospital. They asked her not to shout."
Our correspondent learnt that the wife contacted the sister-in-law, who got a vehicle with which the victim was taken to a private medical facility in the area.
He was reportedly rejected as the doctors allegedly demanded a police report for the gunshot injuries.
We gathered that the wife asked that he should be taken to Reddington Hospital, Ikeja, the hospital that his company used. However, he was again rejected at the hospital.
A close family member said doctors at the hospital also demanded a police report.
"We were finally referred to the Lagos State University Teaching Hospital, Ikeja, where we were told that there was no surgeon to attend to him due to the ongoing strike actions of medical doctors in the country.
"Because there was nobody to attend to us, he gave up at LASUTH. He would have marked his 41 years birthday on May 29, 2018.
"This is the fifth time that the robbers would attack their house. The previous times, the robbers burgled the house when they were not at home. This was the only time they met them at home," she added.
We learnt that the Abeokuta, Ogun State indigene, and his wife, Nike, had been married for 10 years.
He was said to have been survived by an aged mother, wife and two children.