Crime News
Fake Nigerian Engineer, House Agent Jailed For 1230 Years For Defrauding 101 Home Seekers In Ketu Lagos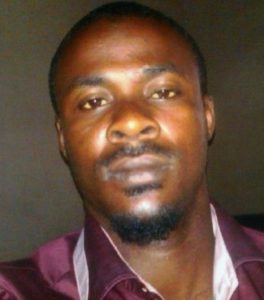 Fake Engineer Babatunde Habeeb Sentenced To 1230 Years In Prison For Defrauding 101 Accommodation Seekers In Alapere Ketu Lagos
As young as this engineer is, he will spend the rest of his life in jail.
The fake engineer who was arrested back in 2013 for defrauding 101 people looking for place to rent in a building in Alapere area of Ketu Lagos was today convicted of fraud.
Babatunde Habeeb also called Babatunde Salaudeen allegedly conspired with his elder brother, Alhaji Ishola Salaudeen to fraudulently collect 28 million naira from the accommodation seekers.
According to EFCC prosecutor, the elder brother of the convict is still at large.
Justice Oluwatoyin Ipaye who found the accused guilty of 82 counts of fraud sentenced him to 1230 years in prison at a Lagos High Court in Igbosere this morning.