Hot Gists
Fathia Balogun Williams & Dayo Amusa Fighting! Drama As Nollywood Actors Call Each Other Out On Instagram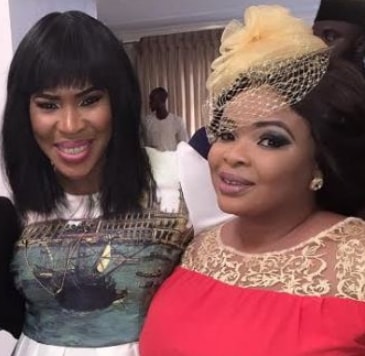 Faithia Balogun Williams & Dayo Amusa Fighting! Drama As Nollywood Actors Call Each Other Out On Instagram
Nollywood sweetheart Fathia Balogun took to the social media yesterday to warn fans to be careful of friends that stab friends on the back.
It seems the cautionary post didn't go well with Dayo Amusa who immediately fired back at her senior colleague, calling her a  hypocrite who never practices what she preaches.
Though it is unknown what triggered such response from Dayo Amusa, the popular opinion is that the actress and Fathia are not in good terms.
Hours later, Fathia got back at Dayo Amusa with this post:
"You really can't help anyone feel better about themselves unless they decide to. My mood all day. Goofy me!"
It is indeed a season of Nollywood fights.
Just last week, fans witnessed the messy fight between Mercy Aigbe and Toyin Aimakhu before it died down days later.