Crime News
Outrage Over Murder Of Female Farmer Pat Ngwu In Emene Enugu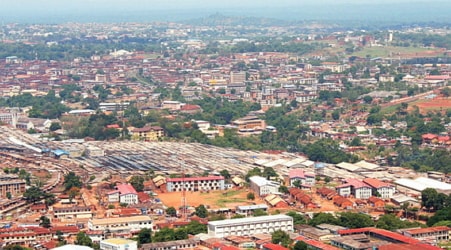 Outrage Over Murder Of Female Farmer Pat Ngwu In Emene Enugu
The death of a woman identified as Mrs. Pat Ngwu from Ndiuno Nchatancha community in Emene, Enugu has sparked off violent demonstrations in Enugu.

The woman was reportedly abducted from her farmland by suspected bandits on Wednesday and found dead in a bush near a stream in the morning.

Eyewitness accounts said several machete cuts were found on the lifeless body of the woman who went to her farm Wednesday afternoon with a wheelbarrow to harvest cassava but never returned home.

The Enugu State Government, in a statement, by the Secretary to the State government, Prof Simon Uchenna Ortuanya, condemned the murder.
It said:
"The Enugu State Government condemns in its entirety the alleged murder of a woman in a farmland at Nchatancha community in Emene, Enugu East Local Government Area.

"We condole with the family of the deceased and hereby charge the security agencies to commence a full scale investigation into the unfortunate incident with a view to apprehending and prosecuting the culprits."
It was gathered that when the deceased could not return home, her husband raised alarm and a search party was organised to look out for her.
The search in the farmland and nearby bush Wednesday night yielded no result as only the wheelbarrow and her machete were seen.
According to the eyewitnesses, information was received from passers-by on Thursday morning that the mutilated corpse of a woman was dumped by Asata river.
When the youths rushed to the place, they discovered that it was the missing woman that was killed.