Nollywood
My Movie Will Be First Nigerian Movie To Win Oscar Award – Mike Ezuruonye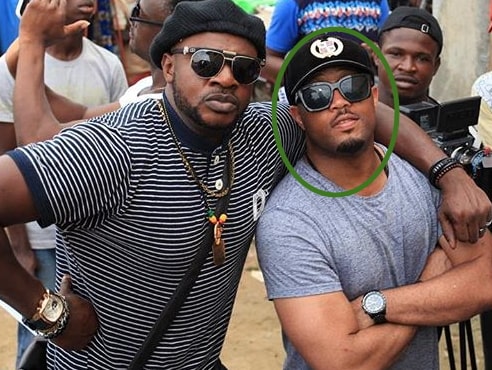 My Nollywood Movie Will Be The First Nigerian Movie To Win Oscar Award – Mike Ezuruonye
Popular filmmaker Mike Ezuruonye, says that cinematography and story telling of Nigerian movies has vastly improved over the years and could earn international recognition in due course.

Ezuruonye told the NAN on the sideline of the private screening of his upcoming movie, titled "Lagos Real Fake Life", at the Palms Mall, Lekki, Lagos that Nollywood movies could be nominated for an Oscar prize in the nearest future.

"Everything about Nollywood movies has vastly improved over the years and the movies that come out have great cinematography, editing and ticks all the right boxes.
"Nollywood movies have stuck to its originality while still improving in other ways and we are the best in Africa in terms of everything that concerns movie production.

"The Academy Awards, which is also known as the Oscar, is an award that every actor wants to get because it takes you to a whole different level and I'm pretty sure that our movies would soon be nominated for it.

"Hopefully, my movies would be first to win an Oscar award and help in putting Nollywood on the global map," he said.
Ezuruonye, who also the directed "Lagos Real Fake Life", said that the movie would help in addressing the pressures of living fake lifestyles which was common among youths.
"The movie would help in addressing the societal pressure of living fake lifestyles amongst youths and correct that notion.
"People must understand that living fake lifestyles are really expensive to maintain than a real one so we must always strive to be ourselves in all ramifications.

"The movie would expose the mistakes most youths are fond of making and help the people to understand that fake grass is greener than the real ones," he said.
The movie is based on two main characters, Mike Ezuruonye and Nonso Diobi who play Chidi and Emeka who living fake lifestyles to deceive people for their selfish gain.
The array of A-list actors in the movie includes Odunlade Adebola, Mong Kalu, Mercy Aigbe, Ik Ogbonna, Annie Idibia and Nedu Wazobia.
Others are Emmanuella, Rex Nosa, Hadiza Gabon, Uzee Usman, Nikky Ufondu, Josh 2 Funny, Mr Jollof and Haillie Sumney.
Lagos Real Fake Life will be released in cinemas on Nov. 16.