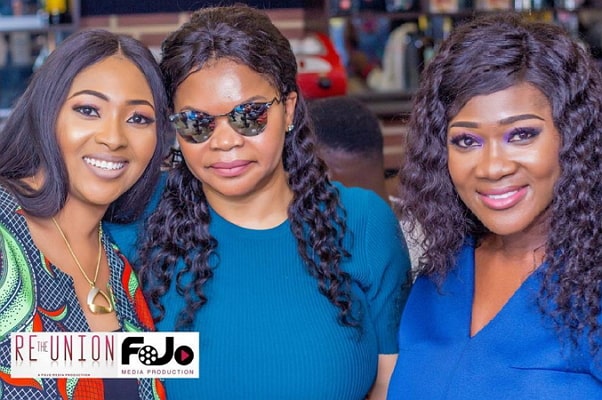 Fojo Media CEO Faith Ojo Hires Mercy Johnson, Aigbe, Lilian Esoro For The Reunion Nollywood Movie
California-Based Nigerian Businesswoman Hires Top Nollywood Actors For New Movie
Check out exclusive photos from the set of The Reunion, a new movie production sponsored by California based-Nigerian businesswoman, Faith Ojo, the founder of Fojo Media Production.
Celebrities currently on the set of Mrs Ojo's new movie include Mercy Aigbe, Mercy Johnson, Lilian Esoro, Jide Kosoko, Jaiye Kuti, Femi Jacobs, Toyin Alausa, Amara Audu, Lateef Adedimeji, Frederick Leonard, Tana Adelana and many more.
The Reunion movie is being directed by talented producer and poet Thomas Odia.
This is the first time Mercy Aigbe and Mercy Johnson will be working together this year.
Nice reunion.!