Crime News
Fulani Gunmen Kill Pastor At Kaduna Baptist Church, Demand N5Million To Free Wife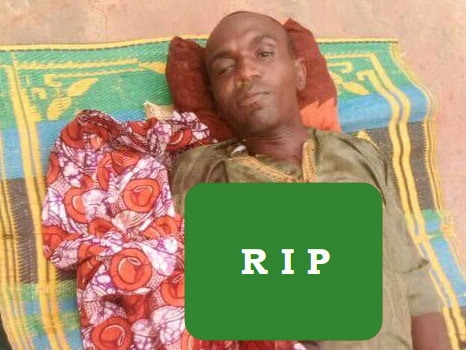 The deceased
Fulani Gunmen Who Shot Pastor Dead At Kaduna Baptist Church Demand N5Million To Free Wife
Some suspected Fulani militants who killed a Kaduna-based cleric, Reverend Hosea Akuchi, and abducted his wife, Talatu, have asked for N5 million to set her free.
The gunmen suspected to be kidnappers attacked the Nasara Baptist Church, Guguwa near Rigasa in Igabi Local Government Area of Kaduna State on Monday, shot dead the pastor and abducted his wife.
A family source told journalists yesterday evening in Kaduna that the kidnappers called one of the family members and asked for N5 million.
The police had confirmed the killing and abduction.
The source said, "the abductors said, we need to pay them N5 million before they can release her to us. They call a family phone line to tell us this type of thing after killing the reverend in cold blood.
"How can this injustice continue in a country like Nigeria without any serious measure in place to check the activities of these people: can you imagine that? They now have the guts to walk into people's home, kill and abduct and also have an effrontery to demand ransom.
"Where and how can we get that money? How can we become prisoners in our own country as law-abiding citizens?"
The state Police Public Relations Officer (PPRO), DSP Yakubu Sabo, had earlier confirmed that the cleric was shot while struggling with attackers whose intention may be to abduct him.
But on the recent development, the police are yet to give any update as several calls put across to the mobile line of the PPRO did not elicit any response.
New Telegraph had reported that the attackers invaded the church about 1a.m. on Monday and forced their way into the apartment of Akuchi, shot him and took his wife away.