Crime News
Fulani Herdsmen Kill 13, Destroy 30 Houses In Plateau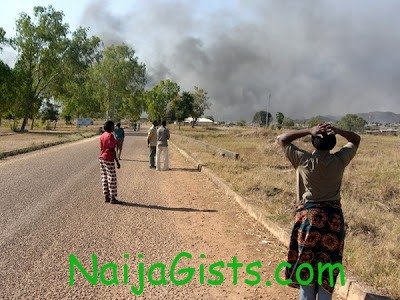 May 3, 2012 – Fulani Herdsmen Kill 13, Destroy 30 Houses In Plateau
Over 15 people have lost their lives so far while 30 properties have been destroyed by Fulani herdsmen currently on rampage in Plateau state. naijagists.com
These little Bokos invaded 6 villages in Riyom Local Government area of Plateau State this week.
Many houses were burnt down in the raid that started on Monday night till yesterday morning. The herdsmen, who came in large number, attacked the villagers in the middle of the night, shooting people, using machetes on them and burning down their homes. The raid has been going on for two weeks but Tuesday's attack was the deadliest.
Fulani Herdsmen attack have increased rapidly and our government is doing nothing to stop them ?
It's better they do something before they become an unconquerable stronghold like their counterparts.