Hot Gists
Funke Akindele Has Fibroid She Was Never Pregnant, Baby Bump Video May Be Old – Insider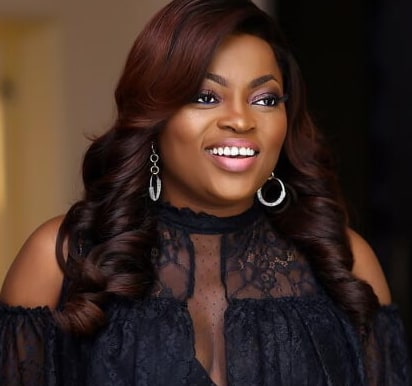 Funke Akindele Has Fibroid She Was Never Pregnant, Her Twins Delivery A Miracle – Insider
Here is an exclusive email an insider sent to NaijaGists.com this morning to about the controversial delivery news of the actress.
"Many of you rejoicing with Funke Akindele should do it the right way. You should rather praise God for blessing her with a healthy surrogate mother. I saw Funke Akindele last month in the US even though we briefly talked she didn't tell me much about her mission in the United States. I can tell you that she was never pregnant on the 3rd of November when I last saw her.
Jenifa was my classmates during Law school . Even though we don't know much about her marriage, I was recently told by my aunt that she settled for Rashidi because she knows she can't bear any child.
Her condition is full of complexity. In 2015, she did fibrous removal surgery but the thing returned. Please don't blame her for any of her miscarriages it can happen to any woman.
All I can tell you is that she was never pregnant. So stop spreading reports you know nothing about.
We all believe her delivery must have been done by another woman. All the same we rejoice with her. Since the babies are her blood, she can still be called a mother. Please don't release my private details. I just want to set some things right.  Nataniel Bassey Olowogboboro tried but Funke didn't deliver her baby.  I want to implore everyone to leave Baba Faleyimu out of this."
When NaijaGists.com replied the source about the viral Jenifa diary video showing her baby bump, the source said she knows nothing about it.
https://www.instagram.com/p/BrvZPZAl3tI/
May the Lord protect her babies from evil eyes.
We hope she will be wise enough to keep her twins photos away from the social media.