Crime News
General Oluwole Rotimi's Wife Kidnapped In Ibadan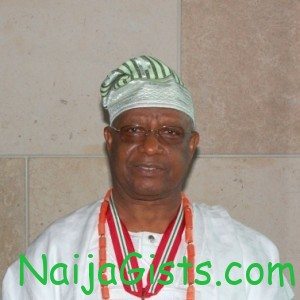 Dec 12, 2012 – Rtd Brigadier General Oluwole Rotimi's Wife Kidnapped In Ibadan
Titilayo, the wife of retired Brigadier-General Oluwole Rotimi, has been kidnapped by unknown gunmen in Ibadan, capital of Oyo state in Western Nigeria.
Coming a day after the kidnap of Professor Kamene Okonjo, the mother of Nigeria's finance minister, underscores the great insecurity in Nigeria.
According to reports,Titi was kidnapped around 6:30 pm on Monday in front of her company, AOK Logistics Limited, located on Old Ife Road in Ibadan.
She was said to have been abducted by four armed men while she was leaving her office at the close of work.
The News Agency of Nigeria said case, which was reported at Egbeda Police Station, had been transferred to the state Criminal Investigation Department, Iyaganku, Ibadan.
The spokesman of the Oyo State Police Command, DSP Ayodele Lanade, who confirmed the incident, said the victim was driving away in her black Mercedes Benz car when she was blocked.
"According to the reports we gathered, two security men attached to her company removed the barricade on the gate for her car to drive out of the office complex.
"In the process, two armed men approached and ordered the driver to stop the car at gun point.
"A green Nissan Primera suddenly reversed and blocked her car while she was ordered to get into the Nissan car.
" The manner of abduction was strange when compared to similar cases of kidnapping.
"We found out that there is a rift between the woman and her workers over three months salary which led to agitation by the aggrieved workers,'' he said.
The police spokesman, however, said that no ransom demand had been presented while no arrest had been made.
Brigadier Rotimi was a former governor of Western Nigeria during the military rule.(Source: NAN)