Nollywood
Genevieve Nnaji Breaks Silence On Fake News About Her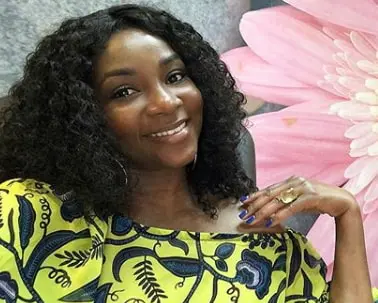 Genevieve Nnaji Breaks Silence On Fake News About Her, Distances Self From Message On Igbos Struggle
Top Nollywood filmmaker Genevieve Nnaji has distanced herself from fake news making the rounds about her in the media.
The actress had been quoted saying;
"The Igbos struggle to make it in life. They are industrious, assiduous and sedulous. The Igbos also believe in helping one another. That's why you hear "Onye Aghana Nwanne Ya (Be your brother's keeper)."

There is also no lateness in making it in life among the Igbos because "Ebe Onye Oso Ruru, Onye Ije Geru (The destination of the running man is the same as the destination of the walking man)." and Uwa Mgbede Ka Mma ("the patient one reaps more benefits).

Igbo businessmen are scattered all over the world. Wherever they are, they make their homes, building houses and gentrifying districts. Stop killing the Igbos. They will only make their money and go back to their land. And they know how to make legitimate money.

Yes, where you see nothing, the Igbos with their gimlet eyes see "Ego."
However, in response to the statement, she described the news as fake and she was never part of any call asking for a halt to prejudice against the Igbos in Lagos State. Nnaji wrote,
"Fake news. I didn't say any of that. Stop peddling rumours and enabling those who start it. Do better."
Follow NaijaGists.com on Facebook and Twitter.