Nollywood News
Genevieve Nnaji's Stunning Outfit At TIFF 2023: The Queen Of Nollywood Ends 5-Year Hiatus
Genevieve Nnaji's Stunning Outfit At TIFF: The Queen Of Nollywood Ends 5-Year Hiatus
The Queen is Back, and She's Here to Slay
After a mysterious absence that left fans wondering if the queen had abdicated her throne, Nigerian superstar Genevieve Nnaji has made a momentous return to the public eye—and what better stage than the Toronto International Film Festival (TIFF) for her grand re-entry! Not only did she attend the festival, but she was also there for the premiere of her much-anticipated new film, ending a five-year hiatus that had everyone guessing.
The Look that Captured a Thousand Cameras
Clad in a black dinner outfit that effortlessly combined classic glamour with contemporary style, Genevieve Nnaji was nothing short of a vision as she walked the red carpet. Completing her ensemble was a sleek black purse that seemed as if it was designed exclusively to match her outfit. But it was her Afrocentric hairstyle that truly stole the show, making an indelible statement that screamed both "roots" and "royalty."
Why We Missed Her
In a film industry teeming with talent, Genevieve Nnaji has always stood out. A breathtaking actress, a visionary producer, and a fashion icon—her absence left a void that was palpable. Her previous contributions to Nollywood and African cinema at large have been nothing short of transformative. Therefore, her hiatus led to numerous speculations, even concerns, but also a mounting anticipation for her next big move.
The Movie Everyone is Talking About
Though details are still relatively under wraps, her new movie has already generated buzz, not just in Nigeria but across the globe. Given her previous directorial triumph with "Lionheart," hopes are sky-high for this latest cinematic outing. While no one expected anything less, the fact that Genevieve chose TIFF for the movie's premiere speaks volumes about its quality and the global appeal she consistently manages to generate.
What's Next for Genevieve?
While she remains typically enigmatic about her future plans, one thing is clear: Genevieve Nnaji is back in the game, and she's here to play for keeps. Will she be directing more movies? Is another hiatus on the cards? Whatever the case may be, for now, we're just thrilled to see her back where she belongs—captivating audiences, setting trends, and breaking barriers.
As she once said, "I am my brand. I live my brand," and truly, she personified this at TIFF, capturing the essence of who she is—an African Queen in her domain.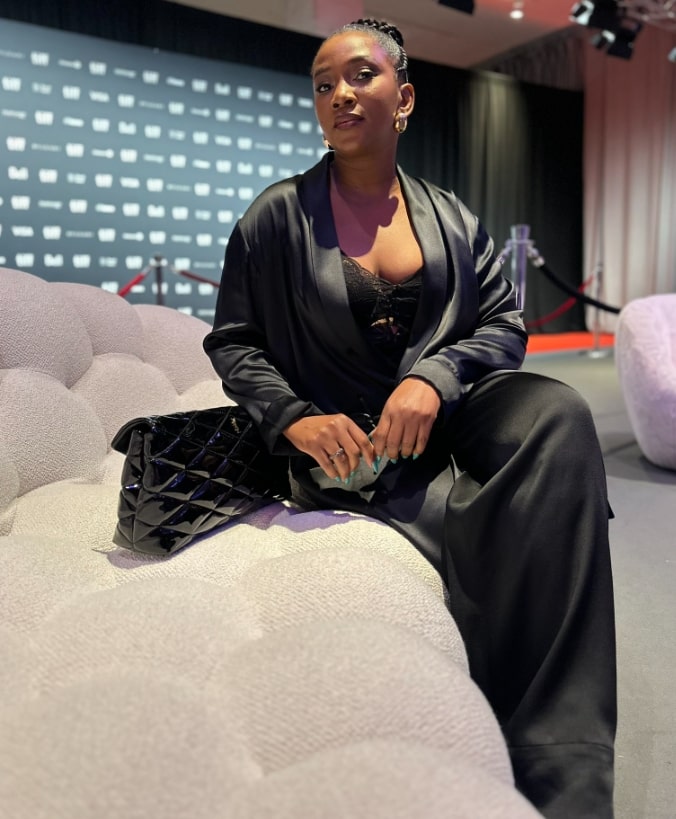 For those who were there to witness her return at TIFF, it was more than just a movie premiere; it was a celebration of an icon's return. For the rest of us catching glimpses through social media updates and news flashes, the message is loud and clear—Genevieve Nnaji is back, and she's just getting started.