Nollywood
What Genevieve Nnaji Missed In Her Billion Naira Movie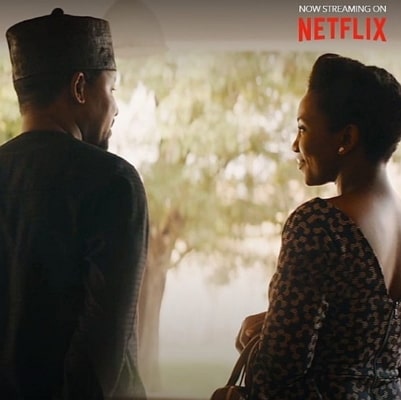 What Genevieve Nnaji Missed In Her Billion Naira Movie, Lion Heart
By Eleanya, Ndukwe Jr
Genevieve Nnaji's directorial debut movie Lionheart was released worldwide on January 4th, 2019, and since then, there have been mixed to positive reviews about both its cinematic and cinematographic relevance. While the international sphere has praised the movie albeit devoid of critical, in-depth analyses of plot and central themes, those within the continent have either strongly warmed up to Lionheart or briskly waved it off. Their reasons could be justified.
Transportation serves as the underlying theme in Lionheart. Its relevance in Nigeria and throughout other African nations weighs heavily on the heart. While it has shown the political failures of our governments, it reiterates the need for immediate infrastructural revamp. This is because, the transportation menace—and the exhibited thuggery as seen from the opening scenes in Lionheart—show the everyday experiences of disadvantaged African citizens plying through deathtraps, loosely called roads, while being exposed to the unchecked madness of "loaders," "drivers," "conductors," "ticket sellers," the "patched and unpatched potholes" etc. This is also reminiscent of experiences lived in Aba, Itam, Waterlines, Lagos, Nsụka and other places.
Aesthetically, Lionheart connects to tell a story of family, perseverance, feminism, and tribal relations. With an extravagant use of the Igbo language, as Igbo language historian, author and linguist Maazi Ogbonnaya would explain to me, within dialectical variances—Igbo Izugbe, Enugu, Nsụka, Owere/Mbaise, Ọnịcha/Ọmambala dialects, typical Igbo parlance of street slangs reminiscent of places like Aba, Onicha, Owere,—Lionheart effortlessly makes us regard it as a piece of work true to Afrocentric notions within the ambience of one of Nigeria's most spoken ethnic languages. Contextually, the Igbo language is spoken by more than 20 million people in Nigeria alone!
Humour—richly supplied, especially, by Chief Godswill Obiagu through the entirety of Lionheart—isn't lost; neither are the proverbs known to the Igbo cultural identity as a core factor in buttressing transient knowledge and espousing ancient wisdom from generation to generation. As the eternal essayist, novelist and poet Chinua Achebe would note in his classic Things Fall Apart "among the Igbo the art of conversation is regarded very highly, and proverbs are the palm-oil with which words are eaten."
Cinematographically, Lionheart attains near-perfection as well. The amazing photographic shots by the Director of Photography, Yinka Edward embraced a gonzo-styled format in depicting the geographical locations, just as stellar performances from Pete Edochie, Genevieve Nnaji, Onyeka Onwenu, Kalu Ikeagwu, Kanayo O. Kanayo, Nkem Owoh move Lionheart at a steady, non-boring pace.
Jemima Osunde, Chibuzo Abubuike popularly known as Phyno and others, make Lionheart heartwarming. With soundtracks featuring such legendary artistes and contemporary ones in oriental genres of music, afro hip-hop, a blend of the Oghene, Chief Stephen Osadebe's Onuigbo, Flavour's performance of Igbo Amaka and Ije Uwa, Olamide's Bobo and others, the Afrocentric depiction of cultural attires owing much to the Costume Designer (Ngozi Anele Ijeoma (Zed-Eye) and above all, the directorial prowess of Genevieve Nnaji were all impressive.
In the international scene, Lionheart has followed its wide acceptance in Nigeria—and Africa—with success too. Shortly before it would screen at the Toronto International Film Festival (TIFF) in 2018 after being officially selected, it was reportedly acquired for worldwide distribution by American streaming giant, Netflix in September 2018 for $3.8 million making it Netflix's first original film produced in Nigeria. Since then, it has screened in many prestigious places including at the Bonhams African Art, London and won the 2019 Black Reel Awards in the Outstanding Foreign Language/World Cinema Motion Picture category.
Yet, a critique of any work of art is never complete without pointing out any perceived tangling in smoothness. With the Maikano family—of Northern Nigeria—there was the feeling that more of the Hausa language could have been expressively used. It should have featured at least in additional scenes between Alhaji Danladi Maikano and his son, Hamza or between Hamza and his budding romantic moves for Adaeze more than it did in the penultimate scene where Chief Obiagu showed such polyglottic nerve with his Hausa. I think that was a major downside to an otherwise magnificent work.
More than anything though, for shattering long-held stereotypes in Nollywood's incessant projections while aiming to reshape the Nigerian—and African—perceptions of culture, family, career choices, gender roles, ethnic relations and others, Lionheart deserves all the accolades. "This is how we change the narrative. Together. Let us continue to bridge the gap," Lionheart's Executive Producer—alongside Chinny Onwugbenu—cum Director, Genevieve Nnaji MFR would remarkably note.
With such an intriguing take on complicated subjects aimed at telling our story in an inspiring, mentally emancipating way, Lionheart is my early runner for nomination to clinch major awards at the 2019 Africa Movie Academy Awards (AMAA) and to become the first ever Nigerian movie to be nominated for the Academy Awards. And just like Adaeze would tell her budding heartthrob Hamza Maikano, "Fingers crossed!"
About the author: Eleanya, Ndukwe Jr. is a graduate student of Political Science at California State University, Los Angeles concentrating on Global Politics with interests in International Relations. He also finds interest in Sports and the Creative Arts. He writes from Los Angeles, California. To engage me on Facebook, follow @Eleanya Ndukwe Jr.