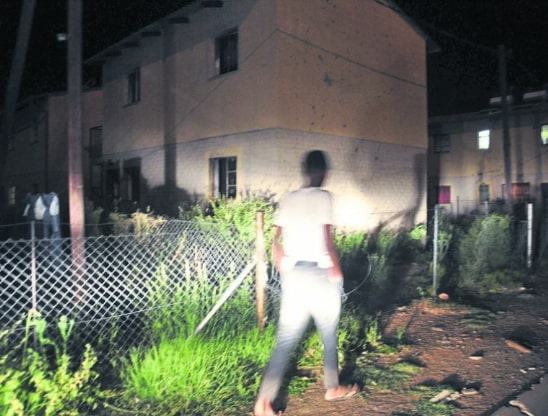 Mystery Building Occupied By Ghost Who Smokes Marijuana At Night In South Africa Causes Panic
Residents of Mangaung in Free State, South Africa are now living in fear following the report of a ghost who smokes at night in the city.
According to residents, the building pictured above was vandalized two years ago.
One of the homeless men who reside in the building was murdered last year and that was when the case of a ghost who smokes marijuana at night surfaces.
Here is what a resident of Manguaung told Daily Sun:
"When I saw this for the first time, I went inside to go and ask for a puff but there was no one there. I only saw zol on the floor.

"I told people about it but they didn't believe me until they saw it with their own eyes."We believe the dead man used to smoke here."

"We see a light every night but no one is brave enough to go and confront the ghost."We urge whoever is responsible for these vandalised flats to destroy them".

"The smell of marijuana coming into our houses is too much. When it's hot, we go to bed late and sit outside."I never see anyone going in there. The only thing I see is a light and the smoke. That ghost is disrespecting us".
A native doctor who was consulted to help solve the mystery urged the family of the deceased to perform a cleaning ceremony before the ghost turn evil.