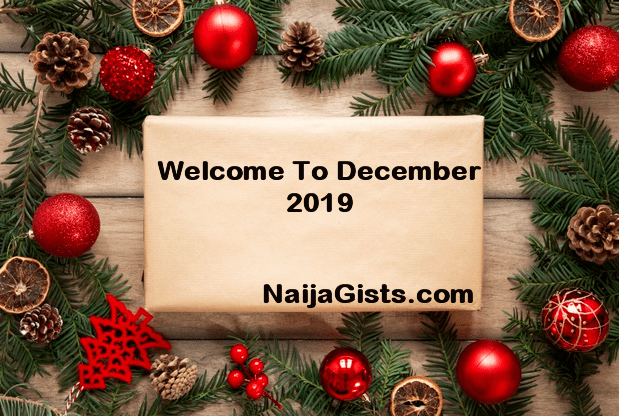 Happy New Month!! Welcome To December 2019
Finally the grand finale month of 2019 is upon us.
Welcome to December 2019 beautiful people.
The Almighty deserves our praise for this great privilege.
Even though many have died this year, He alone deserves our praise that we are still alive.
2019 is indeed a challenging time for most of us but to everything that is joined the living, there is hope.
As we embark on this interesting journey, here are our wishes for you.
May every desires of your heart come to pass this month.
Your long awaited testimony will come true this month.
Unexpected miracle will be your portion this month.
May you and your loved ones see 2019 and many many many years to come in Jesus name.
Happy new month everyone.