Hot Gists
IK Ogbonna Wife Sonia Sparks Marriage Crash Rumours After Prolonged Absence From Nigeria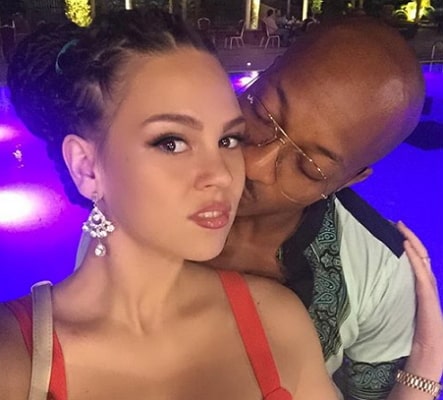 IK Ogbonna Wife Sonia Sparks Marriage Crash Rumours After Removing Husband's Name From Social Media Profile
It seems all is not well with the much publicized relationship between Sonia Ogbonna and her husband, Nollywood actor IK Mitchel Ogbonna.
According to her followers, the beautiful lady who has been out of the country for a while now has removed her hubby's name from her social media pages.
The mother of one before now had her name and hubby's name on her instagram page but a closer look today shows that the "Ogbonna" part of her name has disappeared.
This has brought about speculations that something could be wrong with the marriage especially with Sonia's prolonged absence from Nigeria.
Sonia who has since refused to return back to Nigeria says she is happy with  her life.
Her husband on the other hand is not saying much about the rumoured marriage crash.