Crime News
Incessant Killing Of Innocent Nigerians In Thailand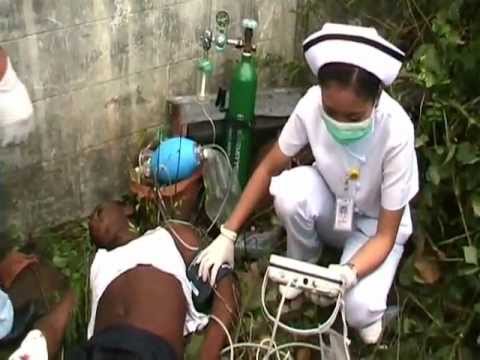 The Late Kelechi Duru
June 19, 2012 – Incessant Killing Of Innocent Nigerians In Thailand
The Nigerian Man in the video below named Kelechi Duru was brutally murdered by Thailand Police on the 4th of June, 2012 after he was thrown out of the window of his apartment in Bangkok. To make the matter worst, his vital organs was removed before he was finally pronounced dead.
Read a detail message below from a concerned Nigerian.
"I am Mr. Mac Konze. I am a Nigerian living here in Bangkok. I want to bring to the notice of all Nigerians the incessant killing of innocent Nigerians here in Thailand. naijagists.com
Kelechi Duru, a 26 year old  from Imo state, Nigerian was brutally thrown out of the window by a Thai police officer where he lives in Bangkok on the 4th of June 2012.
Video Of A Nigerian Killed In Thailand
httpv://www.youtube.com/watch?v=srapfBqSjzE
However, the embassy of Nigeria here in Thailand is aware of this ugly incident and they visited the scene of the incident but nothing has been done to bring the culprit to book.
This is the 4th person who has been killed in a similar circumstance yet Nigeria did not do anything, to our dismay the following day it was announced by Thai media that Kelechi committed suicide.
The name of this police officer is Warapon .
The video footage and testimony from his Thai neighbors showed that the boy was intentionally killed.  The most annoying part of the whole thing is that all his vital organs were removed even before he died.
I wish to once more remind you that there are well over 7000 Thai citizens living in Nigeria yet nothing happens to them.
Now the question is why should innocent Nigerian here in Thailand be killed with impunity? The police officer in question has been reported to different police stations here in Thailand but its alleged the orders are from Thai prime minister to intimidate, torture and imprison Nigerians.
Nevertheless, I think it's high time our citizens in Diaspora are protected lest we send a powerful signal to Nigeria to take revenge on Thais living in Nigeria.
More so, more than 60 percent of Nigerian inmates here in Thailand were set up by this police officer called Warra****,he used to deposit a pocket able quantity of drugs on Nigerians, put them in prison if the victims refuse to pay a ransom which starts from 10,000 to 30,000 United states dollars It will be wise if Nigeria can send a high power delegation to visit our inmates here and that will afford them more opportunity to unveil more atrocities committed by this evil man called Warapon.
The Nigerian Federal Government must do something.
This is completely unfair. These people are really wicked.