Crime News
Indian Hemp Seller Killed By NDLEA Officer In Festac Lagos; Corpse Found 24 Hours Later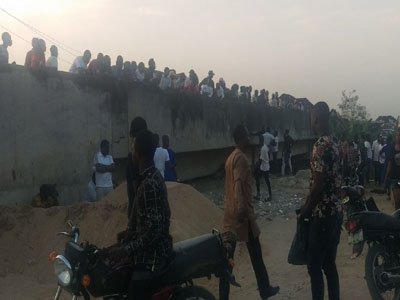 The crime scene
A man from Auchi in Edo state who sells Indian hemp in hotels in Festac Lagos was shot dead by NDLEA officers on Saturday.
According to a witness, the deceased identified as Aminu was fleeing when police and the officials of the National Drug Law Enforcement Agency invaded the area but as he was running away, he plunged into the canal along 6th Avenue in FESTAC.
The witness said as he was struggling to get out of the water, an official of the NDLEA shot him at the back before leaving the area.
A resident of 6th avenue said as soon as the law enforcement agencies left, attempts to find his body yielded no result until his swollen and sore lifeless body floated ashore Sunday evening.