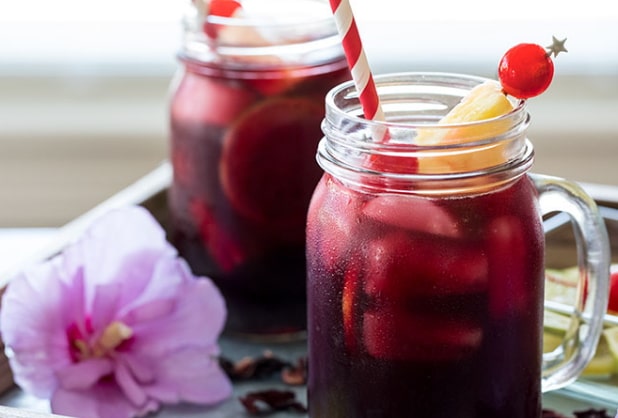 Is Zobo Nigerian Drink Good For Pregnant Women?
Pregnancy is a very delicate time in the life of women. This period brings with it certain forms of life adjustments for the gestation period which is often a period of nine months. Adequate care has to be taken because the body undergoes several inconvenient hormonal changes in preparing to house another living thing within the body.
The life of the child can come to harm as a results of food and other substances taken in during pregnancy.
It is for this reason that pregnant women are always very cautious of their diet during pregnancy and the nursing period. There are forced to let go of certain kinds of food which could be harmful to the baby and by extension themselves as well. Food safety at this point is very important, it is better to err on the side of cautious than risk certain foods.
As beneficial and refreshing as rosella drink can be, it is considered dangerous for pregnant women. During pregnancy women are warned to avoid alcohol as well as caffeinated drinks, some avoid carbonated drinks as well since it does not work well with their system at the time. At this point it is only natural to think that, drinking some form of organic or herbal drink or the other would be the safest bet. But some of these drinks can be of great harm to the pregnancy.
Most herbal drinks are a no go area for pregnant women because they contain roselle leaves. Roselle leaves if we can recall, is what we know at this side of the world as red zobo leaves used in preparing zobo drink. So why are pregnant women warned to avoid it? Is it just one of those baseless myths that pregnant women are fed with? The answer is NO. Various observations and researches have proven this.
The consumption of zobo drink during pregnancy has been proven to result in the birthing of babies that fall below the ideal birth weight for a new born.
Zobo is known to be rich in vitamin C.
In a regular person; this aids your systems immunity. Pregnant women however, have a specific amount of vitamin C that is safe to consume per day, so as to avoid an over dose. Adequate dosage of this vitamin is already provided in prenatal vitamins. Too much vitamin C consumption during pregnancy leads to an increase in estrogen and acidity. This can be harmful to the baby.
The hormones of a pregnant woman undergo several changes because of the presence of the fetus. From when a woman takes in and well after putting to bed, her hormones keep undergoing fluctuations. The consumption of zobo drink can cause further hormonal unsteadiness.
The consumption of zobo by pregnant women has been known to cause bleeding, uterus expansion and cramps.