Nollywood
Iyabo Ojo In London UK As Nollywood Actress Omo Brish Graduates With First Class From London Met University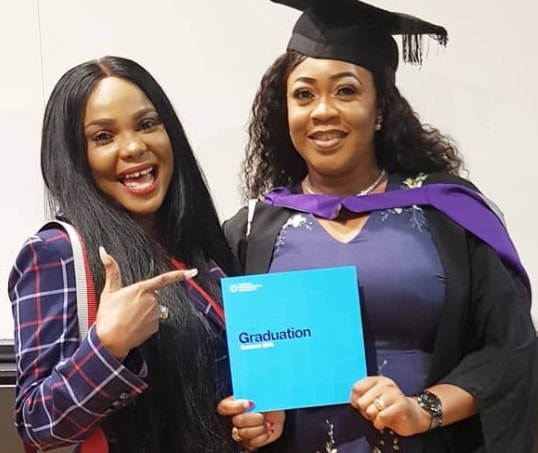 Iyabo Ojo In London UK As Nollywood Actress Tosin Abiola Omo British Graduates With First Class At London Metropolitan University
Nigerian actress Iyabo Ojo is still cooling off in the UK days after she witnessed the graduation ceremony of her bestie, former actress Tosin Abiola aka Omo Brish in London.
Omo Brish was among the women of colour who graduated with First Class at London Metropolitan University last week.
See how she rocks the stage with pride as her friend, Iyabo Ojo continues to cheer her up.