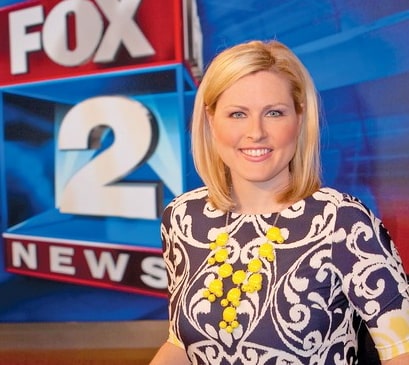 Jessica Starr Of Fox 2 News Hanged Herself After Laser Eye Surgery- Medical Examiner
Fox 2 News Detroit Weather Woman Takes Her Own Life By Hanging
The beautiful Meteorologist working at Fox 2 News Detroit, Jessica Starr has ended her own life.
What Happened To Jessica Starr Of Fox 2 News?
The mother of two who took some time off work to recover after undergoing Laser Eye surgery reportedly ended her own life on Wednesday night.
In her final tweet on the 14th of November 2018, Jessica asked her colleagues for prayers as she recovers from Laser Eye surgery.
She said her recovery period was a challenging time for her.
Sadly on Thursday, her family told her colleagues that she has ended her own life
Jessica Starr Cause Of Death Is Suicide By Hanging
According to Oakland County coroner's office,  the Meteorologist took her own life by hanging.
Though the manner of her death was determined to be suicide, the official autopsy report is yet to be released.
Jessica Starr who was raised in Commerce town bagged 2 Meteorology degrees from two accredited US  universities.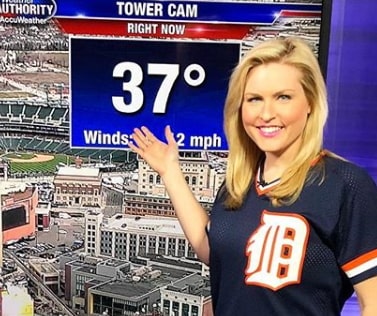 She is survived by her two young children Noah and Riley and her husband Dan.
In her last video uploaded on Facebook about a month to her death, she was obviously struggling to get her thoughts together.
Watch the video below before Facebook removes it.
https://www.facebook.com/fox2jessicastarr/videos/1127078980773881/
Signs of depression was written all over her but nobody thought she's at the verge of suicide.
So sad!!!.
May God console her loved ones.