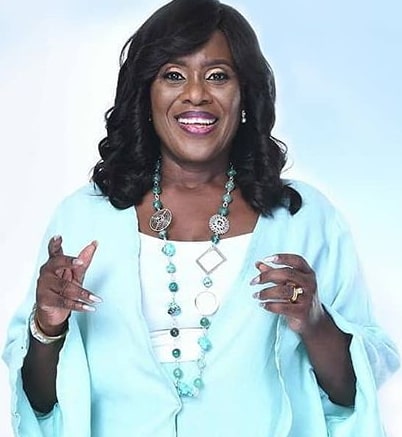 Veteran Nollywood actress Joke Silva was recently interviewed during a movie press conference in Lagos where she spoke about the secret of her 33-year long marriage to legendary actor Olu Jacobs.
Here is what the 57 year old actress said about the secret of her marriage:
"The journey has been incredible and extremely interesting. It has also been one of learning. I don't think anybody can ever prepare anyone for marriage. I had friends who were married until one partner died or death did them part and well over 40 years we're each other's friends. They had their challenges and they weathered the storm. Those were my role models. Knowing full well that there will be storm, I soon realised that my storms were totally different from their own storms. I wasn't prepared for my own storms".
The versatile actress also share some of the lessons she has learnt in her successful marriage over the years.
"When my own storms too came, it was also a learning curve for both sides (my husband and I), we both had to learn to forgive each other. I learnt that marriage is not a destination; it's a continuous journey, and somehow, it seems like the enemy knows that, so he says, "So, you weathered this storm, let me throw another one, let me see whether you will weather this one."