Crime News
Jungle Justice: Armed Robbery Suspect Burnt To Death After Failed Attempt To Snatch Motorcycle
A young man lost his life today after his attempt to snatch a motorcycle from an Okada man failed.
The suspect who reportedly stormed the area today met his end after his victim raised an alarm that attracted an angry mob who beat him to death and set him ablaze.
A witness, Iheme Felix who lives in the area shared gory photos from the Jungle Justice scene.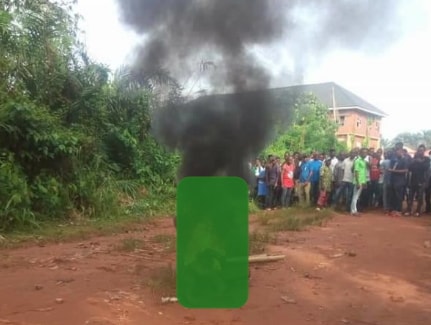 Here is how he captioned the photos.
"A thief man wey cum our area,, see am he don make am..robbery no good."