Crime News
Photo: Lagos Police Inspector Caught Drinking Beer On Duty Arrested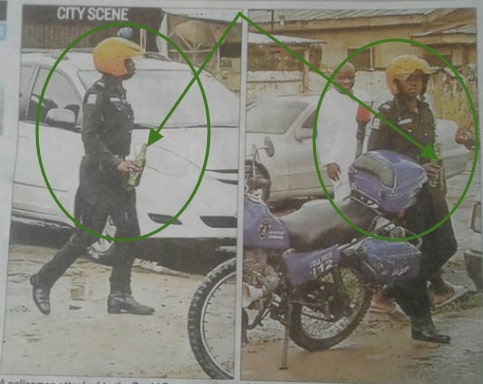 Lagos State Police Inspector Emmanuel Egba who was recently caught holding a full bottle of beer while on duty has been arrested.
Before his arrest, the "Sayo Inspector" was seen holding a bottle of beer as he went about his duty in Idimu area of Lagos.
When the inspector was questioned, he said the bottle of beer was seized from a drunk driver in order to save the lives of other road users.
Egba , a police motorcycle rider attached to Area M in Idimu is set to undergo an Orderly Room trial.