Entertainment News
Linda Ikeji Lies & Surrogate Baby Daddy Sholaye Jeremi Messy Secrets Exposed As Kemi Olunloyo Opens Can Of Worms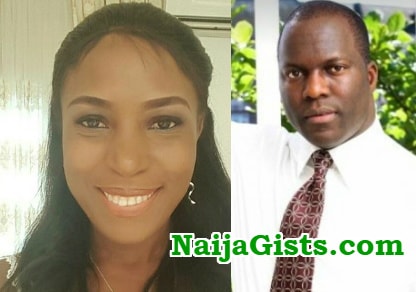 Linda Ikeji Lies & Surrogate Baby Daddy Sholaye Jeremi Messy Secrets Exposed As Kemi Olunloyo Opens Can Of Worms
Check out the recent "truths" Kemi Olunloyo who has just been vindicated said about Linda Ikeji on Twitter last night.
And the moral of the story is don't let Linda Ikeji role model your daughter. She was sleeping on and off with a married man with kids and another pregnant girlfriend then using some fake adopted surrogate baby to attempt to trap him. Moonbump chronicles. Chronic LIAR!.
Sholaye Jeremi has not publicly acknowledged Linda Ikeji's adopted son as his. It's quite stupid for her to announce his name with his without consent. Linda has been sleeping with him on and off since 2016. Jeremi currently has another woman PREGNANT for him.
Dear bloggers DO NOT drag Ayiri Emami's name into Linda Ikeji's messy lies. These oil billionaires have legitimate money and names. Sholaye Jeremi will not publicly confirm he's Linda Ikeji's baby daddy cos he's NOT. Linda's dad has begged him over and over to marry.
Linda Ikeji's ENTIRE family has been begging Sholaye Jeremi to MARRY HER once she announced that she was pregnant for him. She WASN'T! Just like the Drake case. Linda wants a kid bad and live the Cinderella life with a richer dude. She could not settle for LOVE only $$.
I feel so sad for Jayce who may suffer an identity crisis. Linda Ikeji tell the truth before I do. You know I'm posting facts here. Terry Wayas, Aliko Dangote, even Musa Danjuma are all Sholaye's friends. Let Sholaye acknowledge he's the father b4 misrepping him.
Linda+Sholaye haters told me they are birds of the same feather. Always wanting to look and act RICH. They called Jeremi "Otedola's errand boy". The Sholaye I know worked hard for his Rolls Royce, he rents his apartment in Parkview Ikoyi and pays his bills. Nice guy.
Bloggers are syndicating rubbish about Sholaye Jeremi just like they did with Caroline and Lanre Rhodes and the moonbump twins. We are stupid #SBNI's in Nigeria. Sholaye was a two night stand with Linda Ikeji. No relationship. He rejected her so bad. She was SAD!.
The internet is flooded with SHOLAYE JEREMI as Linda's baby daddy. Regardless of all the fake photos, she was NEVER PREGNANT! Linda was just sleeping with Jeremi who has another kid and spouse. She wanted a kid by him so desperately.
While Nigerians were sleeping, I was the one who told you about Linda Ikeji's sex romps with Sholaye Jeremi back in June on Instagram. SHOLAYE IS NOT BABY Jayce's father. Linda only named the baby after him. He has NOT acknowledged the baby. He's actually pissed off.