Hot Gists
Liz Anjorin Sugardaddy Is Obasanjo's Friend, Baba Owoeye, Wealthy Omo Onile In Ogombo Lekki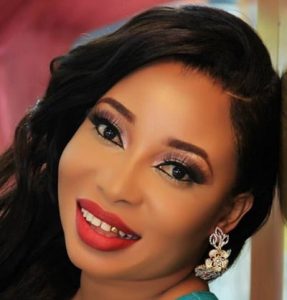 If Nollywood actress Liz Anjorin talks about her sugardaddy, don't think she is kidding, it is true.
According to an eagle eye, Liz Anjorin's lavish lifestyle is being sponsored by the one and only Baba Owoeye in Ogombo, a wealthy Omo Onile in his early 80s, who happens to be a good friend of ex-President Olusegun Aremu Obasanjo.
The source went further to expose the actress's recent claim that she is based in VI.
Hear from the horses mouth:
"Its President Olusegun Obasanjo's friend Baba Owoeye(wealthy Omo-Onile in his early 80) that had been financing Lizzy Anjorin for years even to the extent of getting her a parcel of land from ALHAJI Muniru Ogunleye of Ogombo. She presently lives in Ogombo not Lekki as she claimed.

Na Baba Owoeye dey yansh Lizzy Anjorin. The Baba is a wealthy Omo-onile in Lekki. The Baba Owoeye is probably in his Late 70s-80s. He had been financing Lizzy since 2011. He even got her a land & built a setback Bungalow for her in Ogombo. The Baba na Lizzy Anjorin's ATM".
So Baba Owoeye is behind all the Shakara wey our actress dey do all this while. This explains why she suddenly quit acting.