Entertainment News
Lupita Nyong'o & John Boyega To Star In N9Billion Nollywood Movie, Chimamanda Adichie's 'Americanah' Screen Adaptation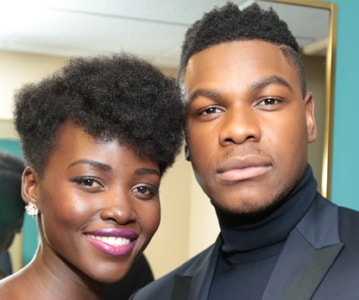 Lupita Nyong'o & John Boyega To Feature In N9Billion Nollywood Movie, Screen Adaptation Of Chimamanda Adichie's 'Americanah'
Hollywood actress Lupita Nyong'o who was in Lagos for the proposed film adaptation of Chimamanda Ngozi Adichie's 'Americanah', and British-Nigerian actor, John Boyega's N9billion film project to be shot in Lagos, are some of the events that made the cover of 'Cinema in Lagos', as the colourful magazine does more for the destination marketing of Lagos with these two African international actors.

Edited by Olumide Iyanda who, in his Editor's Note, quoted Ambode as saying that activities within the tourism sector contributed N800billion to the state's GDP in 2017, 'Cinema in Lagos', according to Iyanda, is largely devoted to promoting the city as a desired film and tourism destination in the light of the immense contribution of Nollywood to the Lagos economy.

Lagos State Commissioner for Tourism, Arts and Culture, Mr. Steve Ayorinde recalled that, just like the latest edition, the first edition of the magazine was unveiled in Cannes last year, coinciding with the 70th anniversary of the festival and 50th anniversary of Lagos State.

Ayorinde's thoughts are captured in the magazine, of how Lagos Sate is flying the flag of Nigeria in the biggest festival in the world.

He said: "The Lagos State Government sponsored a pavilion at the International Film Village, giving Nollywood yet another opportunity to showcase itself to the world. But for that singular gesture, Nigeria would have been totally absent from the very important world cinema event at a time when the industry needs all the exposure it can get on the international scene."

Other Nigerians at the festival include Mr. Dele Balogun, Executive Secretary, Lagos State Film and Video Censors Board; Audio Visual Attaché of the French Embassy, Lagos, Yoann Talhouarne; Executive Director, National Film and Video Censors Board, Alhaji Adedayo Thomas and notable On-Air-Personality, Fade Ogunro among others.