Malawian Catholic Priest Caught Grabbing A Lady, Female Church Member At Chikale Beach Suspended For Breaking Celibacy Oath
A Catholic priest caught acting inappropriately with a lady in Malawi recently  has been suspended from his position.
According to insiders, Reverend Father Charles Dhlovu, the priest in charge of Mzuzu Diocese of Malawi who is also in charge of the church's radio station was seen grabbing the breasts of one of the presenters at the radio station who recently got promoted to an administrative clerk.
The above drama happened at a popular resort in Nkhata Bay.
Fillers at the church are suspecting that Grace Mwiwa's recent promotion was influenced by the priest.
The above photo of the serving Catholic priest has since reached the church' authorities who allegedly served him a suspension letter for breaking the oath of celibacy.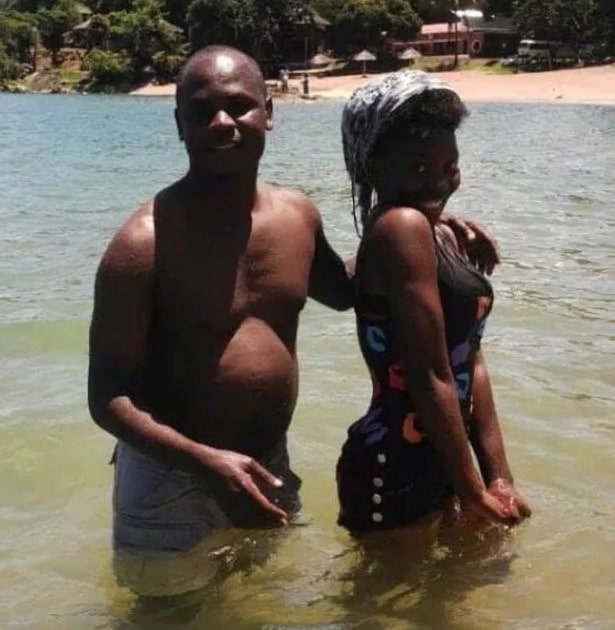 But wait a minute ! E be like say Oga priest wan conduct baptism….. Even the lady too don ready… #Bodi no be fire wood ….#Kikikiki  #The priest go soon marry.