Entertainment News
Mamoudou Gassama, Malian Spiderman Who Climbed Paris Apartment To Rescue Falling Boy Gets French Citizenship
Watch Mamoudou Gassama Video: Malian Spiderman Who Rescued Dangling Boy From Paris Apartment Gets Honorary French Citizenship & Job Offer
Mr Mamoudou Gassama, a Malian who rescued a falling child in an apartment in Paris over the weekend has been nicknamed the Spiderman of Paris.
22-year-old Gassama who climbed the city apartment block to reach the helpless child on Saturday was this morning made a naturalized citizen of France as French President Macro welcomed him to the Elysee Palace.
Macron promised to make Gassama a fireman for his heroic act which will forever remain fresh on the mind of all France citizens.
Gassama who arrived Paris few months ago is now a celebrated hero.
According to social media sources, some companies in France have started giving him advert offers.
See more photos of Gassama below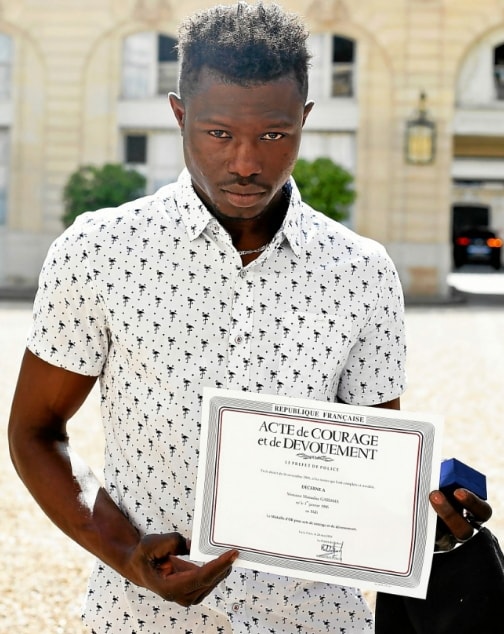 This is the positive effect of watching too much hero movies.
Kudos to bros Gassama for making Africa proud.