Crime News
Randy Man Arrested In Surulere Lagos After Luring Girl 18 Into Flat With Sweet Words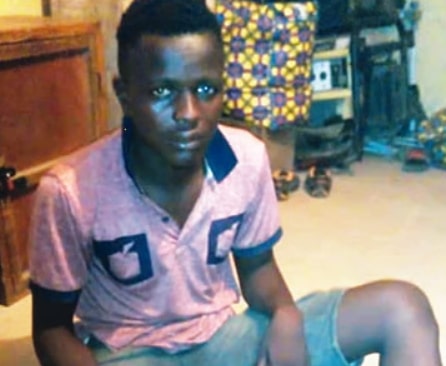 Randy Man Arrested In Surulere Lagos After Luring Girl 18 Into Flat With Sweet Words
A man identified Mobolaji Gbajabiamila, has been arrested for luring an 18-year old girl into sex romp by fondling her breasts and getting her confused in Iporin area of Surulere, Lagos, where they reside.

The 46-year-old suspect reportedly lured the victim into his flat and used words of mouth to confuse her while fondling her breasts. He then allegedly lured her to his bed, removed her pant and engaged her in the romp.

However, after the romp, the victim regained her senses and raised alarm that she had been raped. The matter was reported to the police in the area and Gbajabiamila was arrested. The matter was later transferred to the Gender Section of the Police Command.

It was gathered that during interrogation, Gbajabiamila denied that he sexually assaulted her became what transpired between them was with her consent. But the victim claimed that it was rape because he penetrated her without her consent and that it was when she realised herself that she raised alarm.

The police found Gbajabiamila culpable and charged him before the Ogba Magistrates court for the alleged offence. The court did not take his plea after the prosecutor, Supol E. Ayorinde, asked the Court to refer the matter to the DPP for advice.

The Presiding Magistrate, Mrs. B.O. Osunsanmi, ordered the defendant to be remanded in prison custody and directed the prosecutor to duplicate the file and send to the DPP for advice. The matter was adjourned till 13th May, 2019, for the report of the DPP to be ready.

It was gathered that if the DPP finds him culpable, the matter may be transferred to the High Court for trial.