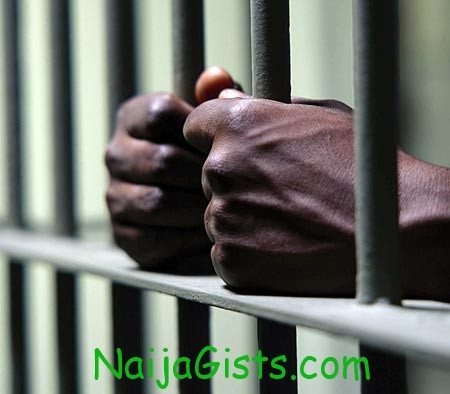 June 11, 2012 – Man Jailed For Cheating On Girlfriend
An Upper Area Court in Jos on Monday sentenced a 30-year-old trader, Albert Chukwu, to six months imprisonment for cheating his girlfriend, Miss Mary Okoro, of N70,000.
The court, however, gave him an option to pay N5,000 fine and ordered him to pay back the N70,000.
The Presiding Judge, Malam Mustapha Hassan, said the confessional statement made by the convict assisted the court to "quickly convict him."
The judge said, "The court relied heavily on Section 157 (1) of the Criminal Procedure Code (CPC), which stipulates quick judgment for any suspect that pleads guilty to his or her offence."
The prosecutor, Mr. Gokwat Ibrahim, had told the court that the convict committed the offence on May 2.
"On the said date, one Marry Okoro reported to Laranto Police Station that the convict had cheated her of N50,000 as well as her cell phone valued at N20,000," he said.
Ibrahim alleged that the convict, who was a boyfriend of the lady, came to her shop and requested for the money to clear the goods he imported from Ghana.
"My lord, the accused, after receiving the money, disappeared into thin air and refused to return the money.
"Some good Samaritans assisted the complainant with the information that led to his arrest because he apparently did not seem to have any intention to repay the money.
"During police investigation, it was found that the accused had been receiving money from different people under the pretext of clearing their goods," the prosecution further said.
Ibrahim said the offence was contrary to Section 322 of the Penal Code.
The convict pleaded guilty to the charge and begged the court for leniency.
After handing down the judgment, the judge warned the convict to be of good behaviour after serving his jail term, adding that the court would not be lenient with him in future if he appeared before it for a similar offence(culled from punchng).