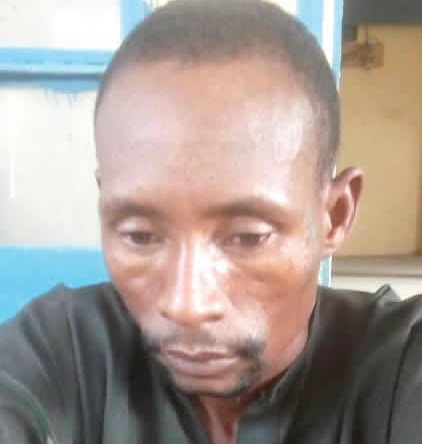 Man Kills Wife In Port Harcourt For Demanding For Sex As He Was Heading To Church Vigil
A Chief Magistrates' Court in Port Harcourt, Rivers State, has remanded a 46-year-old man, Ifeanyi Nwokolo, in prison custody, for allegedly killing his wife during a quarrel over her demand for sex.

Nwokolo allegedly killed his wife, Ijeoma Nwokolo, on April 6, because she demanded sex on the fateful while he was preparing for a church vigil.

It was gathered that the couple had lived at Rumuigbo, Port Harcourt, before the fateful day when they fought over the wife's demand for sex.

"We learnt that they had a misunderstanding because Mrs. Nwokolo asked her husband to make love to her on that day, but the man was uncooperative because he said he had to attend a vigil and could not indulge in the act.

"During the argument, the husband pushed the woman away, but he must have pushed her too hard, as she fell and hit her head on the concrete floor in their bathroom," a police source told our reporter.

Those familiar with the case said when the women fell, the man, thinking that his wife was feigning injury, carried and laid her on the bed before leaving for the vigil.

"It was in the morning, after returning from the vigil and he met the woman the way he left her on the bed that he raised the alarm and went to the police station to report the case. He was arrested and detained."

The charge was not read to the suspect when he was arraigned on Monday, because the Magistrates' Court lacked jurisdiction to hear the case.

The file was sent to the Director of Public Prosecutions for advice.

Magistrate Andrew Jaja ordered that the accused be remanded in prison custody before adjourning the case till June 13.