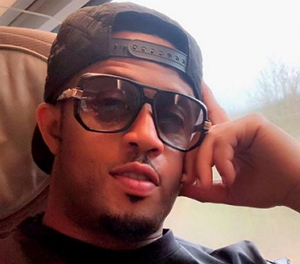 Mike Ezuruonye: I Speak Yoruba Fluently Because I Live In Lagos, Divorce Not Allowed Movie Has Yoruba Scenes & Soundtracks
Nollywood actor Mike Ezuruonye's new movie, No Divorce allowed opened in cinemas on Friday the 13th of April 2018.
To further promote the movie, the actor recently granted an interview to Tofarati Ige where he talked about co-star Iyabo Ojo and others issue.
See excerpt of the short interview:
You recently produced a new movie. How would you recount the experience?
It wasn't something I hadn't done before. However, it was an amazing experience because I had a very good working relationship with the cast and crew on the set. We were able to bring the true-to-life situation of the characters in the movie from vision to visual. I enjoyed the experience.
Why did you pick Iyabo Ojo as your co-star in the movie?
I'm not used to being the regular guy, and that shows even in my craft. I always like to link up Africa and the world. I like to connect the different spheres of Nollywood. Right now, I have four movies unreleased and I have been able to bring together different actors on those projects because I am tired of the divisions we always face as actors. We have Yoruba, Hausa and Igbo, but I don't believe in those segregations. I try as much as possible to give proper representation to all parts of the industry. As regards Iyabo Ojo, I have always known that she is an exceptional actor. She has held her own well over the years and I make bold to say that everybody should watch out for the best of her. In this particular movie, she outdid herself and you would forget that you are even watching a movie. I am very hard to please but artistically, she dazzled me.
What are the most important lessons you have learnt over the years?
Stardom is a thin line that we walk on. No matter what you do; people's eyes are always on you and you owe allegiance not just to yourself and your family but to a whole lot of other people as well. Basically, you don't own yourself and that is a cross you have to carry. You must always try to project a positive image to those who look up to you.
We gathered that you recently went to record some songs in Ghana. Is that true?
That is not entirely correct. I have never attempted to become a musician. We actually went to Ghana to record a motion picture soundtrack for an upcoming movie. I don't know where you got that news from because it is not something I want to talk about yet. However, the movie is very big and I believe that it would shut down Nigeria when it is eventually released by the grace of God. Beyond that, I am an investor in music and I have signed on some artistes, whom you would hear about in due course.
If you were not an actor, what would you have being?
I probably would have been some accountant in a bank. I never really planned to study accounting. I chose a different course but that was what was given to me.
How come you speak Yoruba fluently?
I have always lived in Lagos; so, it is not surprising that I speak Yoruba perfectly. In my new movie, Divorce not Allowed, a lot of Yoruba was spoken and two of the soundtracks were also done in Yoruba.
What is the most common misconception people have about you?
People believe that I was born and raised in the eastern part of the country. Because of some of the roles I have played in the past, some people also think that I am mean and that I beat women. However, people now understand that it was just about me interpreting roles.
Some people think that you are arrogant and snobbish. How would you describe your personality?
I am sure that people who think that don't know me and have never met me. Anybody who has worked with me knows that I relate equally with everybody, whatever their status. I play and joke a lot. People shouldn't judge me by the characters they have seen me play in movies.
Some people also believe you are a playboy. Are you one?
They think that because of some characters they have seen me play. Nothing could be farther from the truth.