Nollywood
Ebony Life Boss Mo Abudu Embarks On Another Project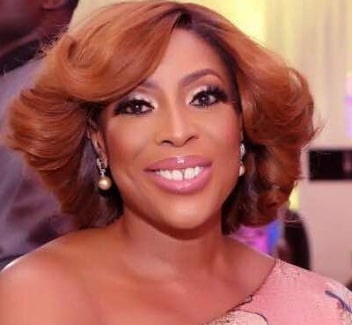 EbonyLife, one of the top media firms in Nigeria has embarked on yet another project .  The company owned by Mosunmola Abudu has experienced huge success with Nollywood movies like Fifty, The Wedding Party 1 & 2 and Royal Hibiscus Hotel.
Less than a week after dropping the official trailer for their next big hit, Chief Daddy, they're already preparing for another blockbuster, Oloture, which Mo Abudu, the company's CEO, recently announced on her Instagram.
Their first feature film, Fifty was one of the first Nollywood films to be picked up by Netflix; their blockbuster hit, The Wedding Party is the highest grossing Nollywood movie ever; and they still have a plethora of other great movies and TV shows under their belt.
In no bid to stop, Mo Abudu revealed the synopsis of Oloture, saying:
Trapped on a terrifying journey, she sacrifices everything to expose the truth. This story is one that I am passionate about and I can't wait to share it with you. We have an incredible team of creatives on this project.

This one sounds like it's about to be a whopper, and given their track record, we have faith it will be. Oloture's robust cast includes Segun Arinze, Omawumi, Lala Akindoju, Omoni Oboli, Blossom Chukwujekwu, Sharon Ooja and more, and we're super excited to hear more about it.