Italian Luxury Brand Moschino Sued For Code-Naming Black Clients "Serenas"
Moschino USA Sued By Former Employee For Using Secret Code "Serenas" For Black Customers
Shamael Lataillade, a black model who was sacked by Italian fashion brand Moschino has sued the company for racial discrimination.
In a court documents obtained by TMZ, Shamael  alleged that her supervisor (a Caucasian woman) had a secret code for black customers if they didn't wear diamonds or brand names when they entered the store.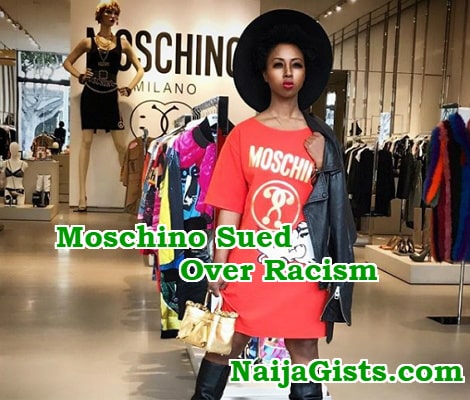 Shamael added that her supervisor often tell employees to tell the "Serenas" (coded name for poor blacks) they were out of stock when they have the items in stock.
She said at a point they were told to pay close attention to black people and note down their license plates.
In addition to the above, Shamael said they were once told to call the police on a high-profile rapper and report him as a suspicious black  customer.
In the lawsuit filed recently, Shamael said her supervisor mocked her as someone who uses voodoo  because she is Haitian-American.
She lost her job for bringing up the concern at Moschino corporate head office.
The store in question is located on Beverly Blvd, West Hollywood,California.