Crime News
Mother Dumps Newborn Baby Girl By Roadside In Minna Niger State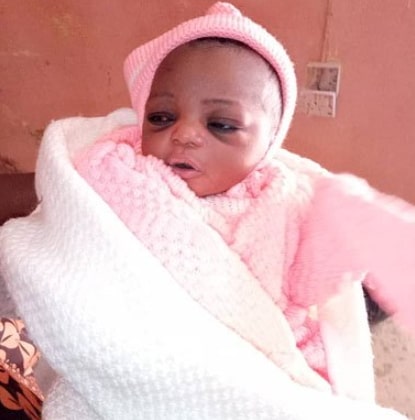 Newborn Baby Girl Dropped By Roadside By Mother In Minna Niger State Rescued
A newborn baby that was rescued by the roadside in Minna Niger state on Sunday has been taken to a Child Rights Agency in the state.
According to eyewitnesses, a woman on motorcycle hurriedly dumped the baby by the road side in the wee hours of Sunday the 26th of January and took off immediately.
It was learnt that the children who saw the woman informed their parents of the development.
A woman identified as Hajiya Fatima Adamu picked up the baby and took her to the police station from where she was taken to Child's Right Agency.
The police officer Hassana Usman who took the baby to the Child Rights Agency said the child was not given a post-birth bath before she was dumped.