Crime News
Baba Suwe's Arrest is Abnormal Declares NDLEA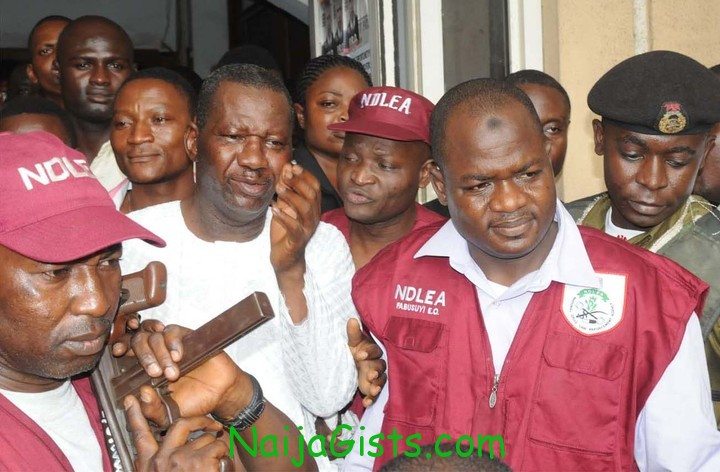 March 27, 2012 – NDLEA Arrests 8639 Drug Suspects; Baba Suwe's Case is Exceptional
NDLEA (National Drug Law Enforcement Agency) on Monday claimed they arrested over 8639 cocaine traffickers in 2011. Out of the suspect, 8072 were males while 567 happened to be female.
Mr Ahmadu Giade, NDLEA's chairman described the controversy generated by the arrest and investigation of Yoruba actor, Mr. Babatunde Omidina, alias Baba Suwe as abnormal.
Giade was quick to add that the agency would not be deterred by any controversy in whatever guise in its effort to flush out illicit drug dealers in the country.
Describing the arrest and investigation of Baba Suwe as a celebrated case, which generated abnormal controversy, Giade said: "The case of popular comedian, Baba Suwe was a celebrated one, which generated abnormal controversy. His case was very abnormal."