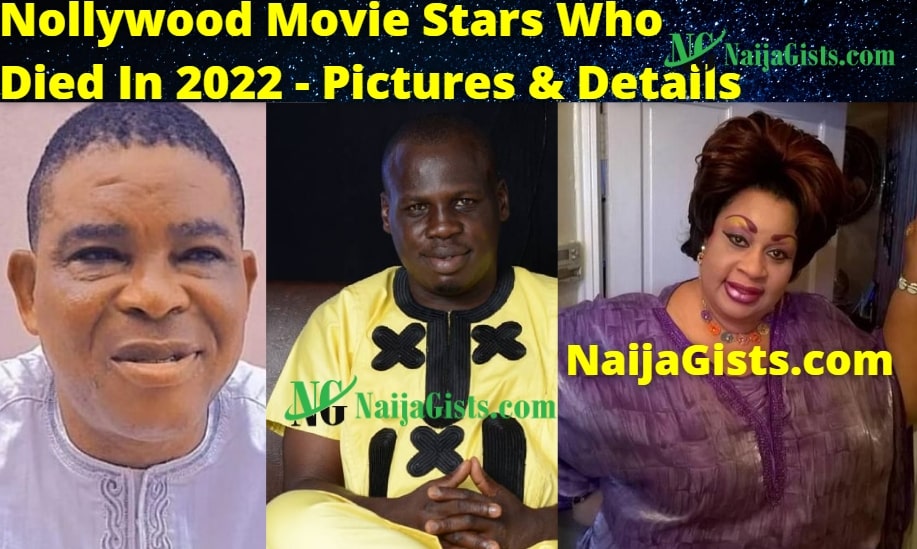 Nigerian Actors Who Died In 2022 – List Of Nollywood Superstars We Lost This Year
The Nigerian movie industry (Nollywood) lost a lot of stars in 2022.
Between January and December 2022, close to 18 actors departed to the great beyond and will never be seen on screen again.
The Nollywood celebrities who passed on to glory this year are:
Kamal Adebayo aka Sir K Kamoru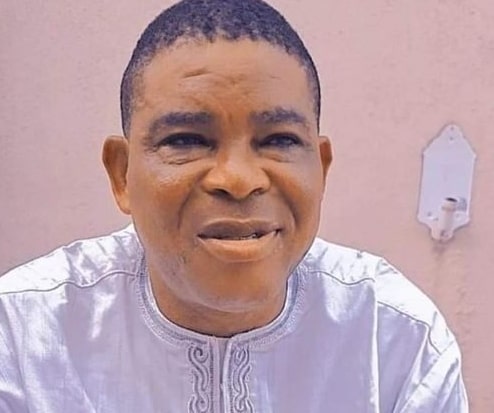 Top Yoruba actor Kamal Adebayo aka Sir K Kamoru died on Tuesday the 27th of December 2022 after a long time battle with diabetes. More details later….
Gbenga Richards
The comic actor passed way on the 12th of May 2022 after a short battle with an undisclosed ailment.
Lari Williams
Mr Lari Williams passed away on the 28th of February 2022 at the golden age of 81 after a protracted illness.
Tafa Oloyede
John Adewuni Adewoye, aka Tafa Oloyede died on February 2, 2022. He was 69 years old.
Romanus Amuta
He died on February 10, 2022 after battling stroke.
Takor Veronica
On March 23 was found dead in a hotel room in Benue, North Central Nigeria few days after celebrating her birthday.
The upcoming actress celebrated her birthday on 12 March, 2022. She reportedly died in the hotel room at Nyinma area of Makurdi, Benue State.
Folashade Akin Taylor (Oluweri)
On March 1, 2022, the death of popular Yoruba actress, Shade Akin taylor,aka Oluweri Magbojo was announced.
The actress died at the age of 59 in the United Kingdom. Her family did not disclose the exact cause of her untimely death.
Umar Yahaya Malumfashi
Alhaji Umar Yahaya Malumfashi, a veteran actor with the Kano film industry, Kannywood died on 27 September, 2022.
Francisca Choji
Fast rising Francisca Choji was found dead in a Plateau state hotel on 4 May, 2022.
Gabriel Ubah, the spokesperson of the Plateau state police, confirmed Choji's demise. Ubah said the fast-rising actress was found floating in the water at Rayfield Resort in Jos with no immediately apparent sign of foul play.
"She was found floating in that Rayfield Resort. There were no parts removed from her. We are aware and an investigation is ongoing. We cannot ascertain if anybody killed her because there was no sign of violence," he said.
Dejo Tunfulu
Kunle Mac Adetokunbo died at the age of 49 on April 1st 2022. More about his death here.
Chinedu Bernard
Chinedu Bernard passed away on the 29th of April 2022 after she slumped while cleaning St Leo The Great Catholic Church in Enugu.
David Osagie
The popular Nollywood king passed away in his sleep on the 4th of May 2022. His death came 24 hours after appearing on a movie set.
The actor was not sick but slept and didn't wake up the following day.
Leo Mezie

On 16 May, 2022, Leonard Chimezie Onyemachi aka Leo Mezie died few days after his second kidney transplant.
The 46-year-old fought kidney disease for about 2 years before his death.
Sola Onayiga
Sola Onayiga, died on 18 July, 2022. The veteran actress played Ireti in the popular sitcom "Fuji House of Commotion."
Ada Ameh
On 18 July, Nollywood actress, Ada Ameh, who played the character 'Emu' on a television comedy show, The Johnsons has passed away.
The actress died a month after she opened up about her mental health battles.
Baba Atoli
The death of veteran Nollywood actor, Olaniyi Raji, known as Baba Atoli was announced on 18 July, 2022. He died after battling an undisclosed ailment for a long time.
Yinka Ogundaisi
On 16 June, 2022, Veteran Nollywood actor, Yinka Ogundaisi, who starred in The Village Headmaster in 1958, died.
The actor died after battling a prolonged illness. Before his death, Ogundaisi suffered from leg paralysis and asked for financial assistance to undergo surgery. However, the target fund could not be met. n 2013, he was diagnosed with twisted intestines, a hernia, and an enlarged prostate, according to reports.
Osmond Gbadebo
Yoruba actor Osmond Gbadebo passed away on 31 May, 2022 after battling a terminal illness.